'They are going whole distance' - Arbroath's title credentials discussed after draw with Inverness
Honours were even at Gayfield in Scotland's game of the day and both managers were also in agreement about the same subject afterwards: don't write off Arbroath!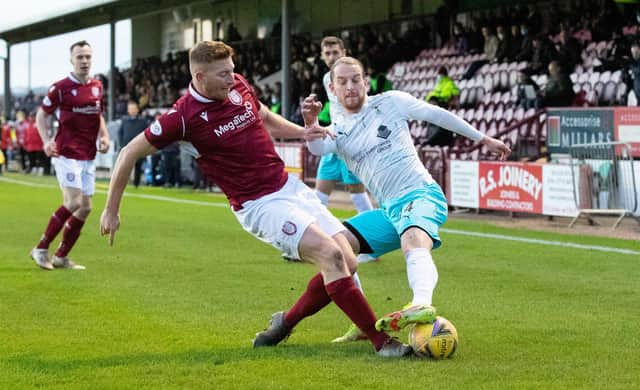 Dick Campbell's side remain top of the Championship after a goalless draw with second placed Inverness Caledonian Thistle in very blowy conditions.
The weather had a considerable impact on the game and both managers accepted the point with good grace. It means Arbroath, the only part-time team in the league, will spend another week on top of the pile.
"Any fool who is prepared to write Arbroath off knows nothing about football," said home manager Dick Campbell afterwards. He knows the pressure is on those such as Inverness, who have aspirations of returning to the top flight as quickly as they can. Campbell is still targeting 40 points – enough to avoid relegation he believes.
"We're a working-class unit. I'm not really bothering my backside if we're top four or… I'm not here to do that," he said.
"We've got another two points to stay in the league and that is our objective. I'm not sitting here and talking about playoffs. I couldn't care less if we get in the playoffs. I'm not bothering my backside.
"I'm not unhappy with the end result," he added. "Anybody in fitba watching the game today, you wouldn't have argued with Arbroath winning the game.
"It wasn't a day for fancy fitba," continued Campbell. "The wind doesn't half blow in Arbroath. According to the statistics, we had 58 per cent possession. I think they hit the bar once in the second half. My goalie didn't have a save to make."
Billy Dodds was happy with a point at the home of genuine title contenders. "Anybody who writes Arbroath off is off their head," he said. "We beat them on the opening day of the season here and they've only lost one since.
"If you want to write them off after that – or if anyone does – then they're crazy. They've still only been beaten twice this season, once from us in the first game. So they are going to go the whole distance I think."