The Arsenal defender was a victim in a deadly supermarket stabbing in Milan which left him "lucky" to be alive.
And his team mates expressed their solidarity with their team mate in a fitting tribute as they took the lead against Nottingham Forest in their Sunday afternoon match.
Gabriel Martinelli stooped to head in a Saka cross before holding up a "Pablo Mari 22" shirt after the Gunners defender – on loan at Monza – was stabbed in Milan last week.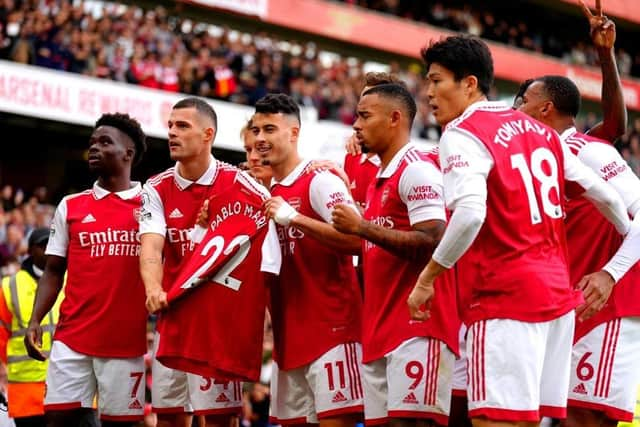 Team mates gathered around the jersey, expressing their support to their team mate.
The 29-year-old Spaniard, currently on a season-long loan at Monza, will spend around "two or three days" recovering in the Italian city's Niguarda hospital, the Serie A club said, following successful surgery to reconstruct two damaged back muscles.