The Parkhead boss has been touted for a number of EPL vacancies this season and was reportedly placed on the Leeds United managerial shortlist following the sacking of Jesse Marsch last month. According to The Athletic, the Elland Road club are set to announce the appointment of former Watford boss Javi Garcia on an initial deal until the end of the season with the remit of avoiding relegation to the Championship. But prominent Australian radio personality, Andy Maher, has revealed that it is his understanding that Leeds will turn to Postecoglou in the summer if they avoid the drop.
Speaking on SEN's The Run Home, Maher said: "I've got a snout who's quite hooked into Australian soccer. He's given me a steer here and there and on enough occasions he's been right. Gives me a call this morning adamant that this will be Ange Postecoglou's last year at Celtic, and he will be leaving at the end of the year. And that he will be, it depends on survival in the Premier League, he will be taking one of two positions. But predominantly and most likely it will be the position at Leeds.
"Peter Lowy, son of Frank, bought into Leeds (in late 2021). One of his assistant coaches at Celtic is Harry Kewell, of course a celebrated Leeds player. Huge club, massive upside, struggling to hold onto their position in the Premier League. The temptation of being the manager to restore Leeds to Champions League-type contention and top-four, top-six status in the Premier League would be appealing to anyone. This snout is telling me, watch this space, at the end of the season - it's going to happen."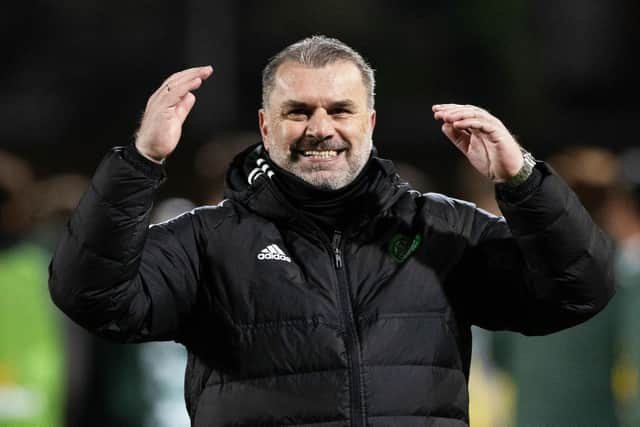 Nottingham Forest were also suggested as a possible destination but Maher added: "They're going pretty well Nottingham Forest, Steve Cooper took over and got them out of the Championship into the Premier League, has done a good job.
"It would be stiff on the bloke who's done all this good work with Nottingham Forest to replace him, and maybe even a bit fraught with danger, so that looks less likely as a potential [move] for Ange Postecoglou."