The 57-year-old has put in the hard yards to get where he is today, even overcoming a relegation in the semi-professional ranks early in his career to become a top flight title-winning boss in Australia, Japan and now Scotland, as well as twice leading his country to the World Cup.
Postecoglou was out of work and still looking for his big break in management when he accepted an offer from Whittlsea Zebras – a club rooted to the bottom of the Victorian Premier League – in 2009.
He was unable to save them from the drop, winning just two of his 16 games in charge against a backdrop of limited resources and off field issues, but according to the club's former president, Joe Sala, he "still managed to leave a legacy in his short time here". For Postecoglou, the experience was just as important as the successes that followed.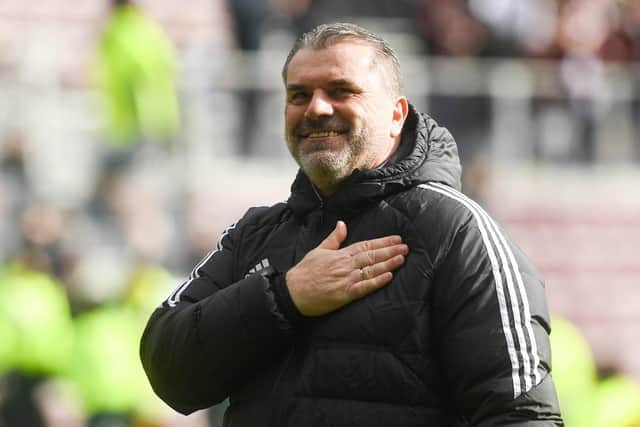 "You're going a long way back there, mate!" the Celtic boss replied as he was reminded of his Zebras days. "You've dug up the one little stint where I didn't win any silverware! It's fair to say I started on the factory floor.
"When people talk about me at the moment, they see where I am, at a fantastic football club, with great resources, where I have the biggest spend of any football club… I've been at the bottom of the bottom of the food chain.
"I worked my way up so I know about every level of the game. It's kept me sort of grounded and on the course I've been on. It's this game of football. Everything you get along the way, you need to earn it. You need to work hard.
"That was back then and I was young and it was pretty much a semi-professional team and they had their problems. It didn't mean I was any less passionate than I am now about what I wanted to achieve.
"There's nothing wrong with that. Sometimes, particularly in today's world, people want to skip things, you have players who want to become managers straight away. I kind of like the fact I've done it at every level. I am where I am because of hard work and the success achieved along the way."
Revered at his previous clubs, even those who were relegated under him, Postecoglou is now well on his way to legendary status at Celtic after transforming a side that finished 25 points behind Rangers in a trophyless season before his arrival into one that has become all-conquering.
After winning a double in his first campaign, a treble is now in his sights in season two – all while playing an attacking brand of football that is attracting near sell-out crowds to Celtic Park on a weekly basis.
"All I've done wherever I have been is I've tried to make an impact. If, when it comes to the times to go through those doors at the end that you are always welcomed back, that means you have been appreciated.
"It doesn't always involve success. For the most part I've managed to have that, but even when I haven't I think people will know I tried to do the best I can for their club."