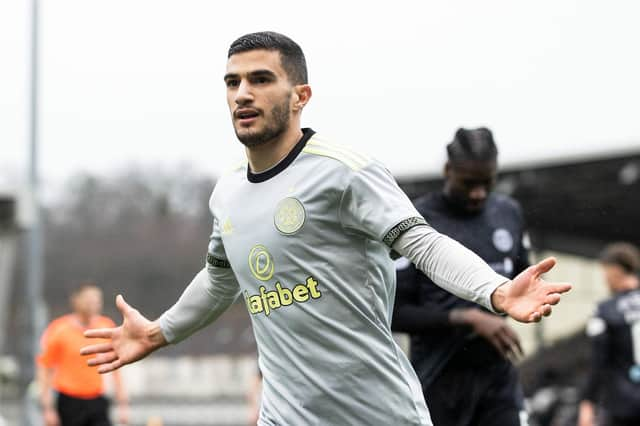 The Australian was glowing in acknowledging Abada's impact on a contest that began poorly for Celtic after going behind to a VAR-driven penalty for handball against Greg Taylor, before Charles Dunne was red-carded just before the break. The 21-year-old was central to Celtic captalising on their man advantage across a five-goal second half burst that brought him a 12th strike and seventh assist from a campaign in which he has made the first XI for only 16 of the club's 39 outings. But Postecoglou was withering over the suggestion the player deserved credit for "not throwing his toys of the pram" owing to his rationed minutes.
"What do you reckon would happen to players who throw their toys out of the pram, mate?" said the 57-year-old, patently not a man open to tolerating any signs of questionable attitude. "He's a really ambitious guy who wants to be at a big football club. He wants to win things and be the best he can be. That's exactly where he is at. All our players, particularly the younger ones who want to go on to further opportunities, maybe to a stronger league, do you think they are going to go to a club where they are guaranteed game time? No, so it's no different here. We are a big club. Nothing is guaranteed. You've got to earn everything and these boys do that.
"Liel was really good. It's important — and it's a weekly thing — that the guys who come on make an impact. The fact they're not starting doesn't affect their mind set. I just thought the way the game was going it was a good game for him to come on into. I knew he would get a bit of space out wide to run at them. He's handful when he does that and he's always a goal threat. It doesn't matter what opposition he is up against. He was really good today. He's played a lot of football over the last 18 months for us and he's scored a lot of goals and supplied a lot of assists. He's still got a way to improve, I'm sure, but again he's another within the group who just wants to be better. Consistently when he is asked to contribute he makes a contribution."