Having already won the Viaplay Cup, Postecoglou's all-conquering Celtic team lead the cinch Premiership by nine points and are in the semi-finals of the Scottish Cup. They have suffered one domestic defeat all season – against St Mirren back in September – and are on course to score more than 100 goals and amass 100 points in the league.
Johnson's words, which came on the back of Rangers boss Michael Beale saying in January that Postecoglou is a "lucky man" to have "spent a lot of money" in transfer windows, have been noted by the Australian, who baulked at the suggestion that being manager of Celtic is anything other than challenging as he prepares for the resumption of league duties when his team travel to Dingwall on Sunday to play Ross County.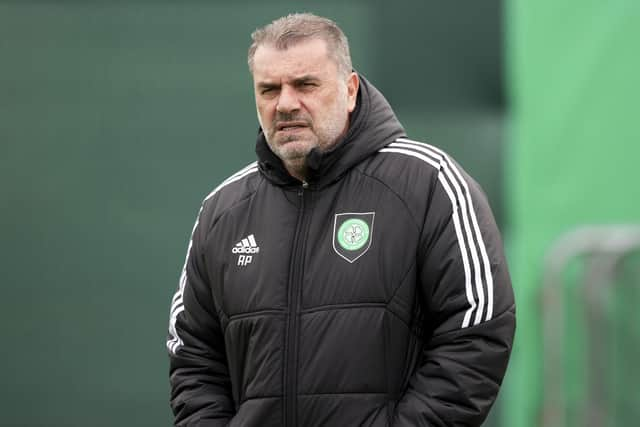 Speaking in his pre-match press conference, Postecoglou said: "Every manager is allowed to use their platform in any way they want and say what they want. I don't think it's accidental that the words 'lucky' and 'easy' are used. They aren't words I would use to describe any manager. If you are in this job, irrespective of anything, the one thing you know is that it's not easy.
"If people think I come in here at midday, spend a couple of hours, have a cappuccino and then go home to the family, then they are kidding themselves on. I think they know that, but the use of those words is probably deliberate. That's fine. If that is what people believe, they are allowed to do that. What I know is that within this building, nothing comes easy for us.
"We need to work hard and there are a lot of expectations on the players and the staff every day. That's what we do. Whether that impresses others or doesn't, the only thing we care about is our supporters – and they are pretty happy with how we are going. It's pretty much known that we are playing under huge pressure every week. If other people think that's easy in some way, then that's their opinion."