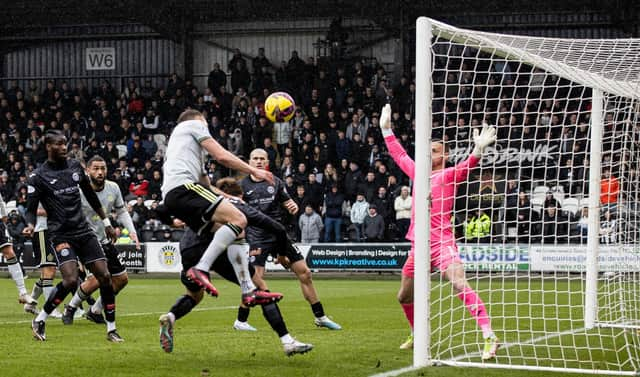 Minutes on the pitch for the Israeli winger may have been more difficult to come by in his second season. In something of an understated fashion, the 21-year-old has pushed even more to make these count. With only 16 starts in the club's 38 outings, the attacker has racked up 1,700 minutes of action. Almost half of the 3285 minutes he enjoyed across 54 appearances following his £3.5m move from Maccabi Petah Tikva in the summer of 2021. Yet, while last season, with 15 goals and 11 assists, he had a goal contribution every 124 minutes, with a goal and assist on being introduced following the interval against a 10-man St Mirren, he now has 12 and seven in those measures. That amounts to a goal action every 89.5 minutes. Phenomenal returns that are more akin to a mainline striker than a wide man.
Ange Postecoglou's hot 100
Celtic have been a goal machine in the 21 months they have been helmed by Ange Postecoglou. The five-goal haul at St Mirren Park marked the third time in eight games they have struck five times. Across an 11-game winning sequence in which they have also bagged three four-goal tallies. Indeed, the current run is the longest stretch of straight victories during the Australian's tenure. He will bring up his 100th game when Hearts visit Celtic Park on Wednesday. Meanwhile, his team will look to add to the 250 goals they have bagged in a scoring-strewn era that has produced 73 wins, 10 draws, and 16 defeats – 11 of these losses in Europe. Their appetite for finding the net allows them to head into that encounter with 179 goals in the previous 65 top flight encounters under him. Meaning they are averaging 2.75 goals from Premiership assignments. Although there are still 11 league games remaining, with 87 goals in this campaign, they are only five short of their entire total racked up in that title-snaring campaign. Their own high from the Premier era that covers the last half century of 106 league goals in their invincibles season of 2016-17 must surely be under serious threat.
VAR miss allows Alistair Johnston his account opener
The Celtic manager noted ruefully that "VAR doesn't miss anything – especially with us" post-match yesterday. He did so in reflecting on an afternoon in which the system was certainly busy. VAR input led to a penalty being given against his side for a handball offence from Greg Taylor. Subsequently the award of a spot-kick for his team was overturned after it was adjudged Kyogo Furuhashi had been pulled back by Charles Dunne millimetres outside the area in a 37th minute incident that brought a red card for the St Mirren defender. However, if VAR had been on top of absolutely everything then Alistair Johnston's 61st goal, which gave the visitors' the lead, would not have stood. Climbing over Mark O'Hara to make contact with an Aaron Mooy free-kick, initially it had seemed the ball found the net through the Canadian heading it against the midfielder's back. Sportscene's close-up facilities revealed that the contact from Johnston had been with his arm. Now, as anyone who has digested the rule book, any contact with the hand/arm in the lead-up to a goal – even if accidental – is meant to automatically rule-out that strike. An incident that will be entirely forgotten the next time Celtic supporters go on the warpath about the injustices perpetrated against them by VAR, of course …