Rangers fans will say Celtic's title is tainted, claims John Barnes, but the Parkhead side deserve to win it
The ex-Celtic boss on how the season will end
Ex-Celtic manager John Barnes believes Rangers fans will say that a title win for his former club will be tainted if the full season is not played.
The Liverpool legend believes the Parkhead side will be fully deserving of the Scottish Premiership trophy because the situation "is what it is".
It has yet to be decided how the top flight will be concluded.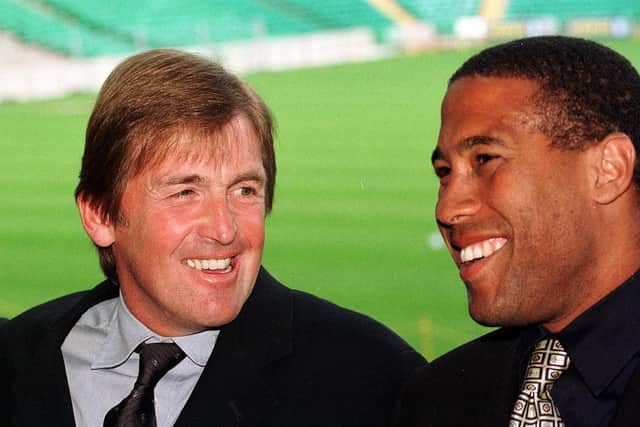 The SPFL's resolution which saw the Championship, League One and League Two terminated on a points-per-game system is expected to be used for the Ladbrokes Premiership.
The 12 clubs have been in consultation over what happens next which is to be fed back to the league body.
Barnes reckons that if you award titles then there has to be movement between the leagues, rather than a closed shop.
However, he queries whether the season can be finished when football is allowed to return.
He said: "If Celtic win the title there has to be promotion and relegation, just like if you do the same thing in England and Liverpool get the title, there has to be promotion and relegation.
"Either you honour the league as it is, stopping the league therefore whoever is first wins the league and the bottom three go down and the top three in the next division come up. Or, you say we need to finish the season.
"As to whether it's tainted, no because this is what it is. They'll get the title whatever the situation and I don't think anything about it is tainted because you will have deservedly won the league because that's what was decided.
"Rangers fans will say that. If Liverpool win under the same circumstances maybe Manchester United fans will say that, what does that mean? Does that mean that it didn't happen? Of course it happened.
He added: "You can finish the season, there's not many games to go. Once you're able to play again you can finish the season then start next season."