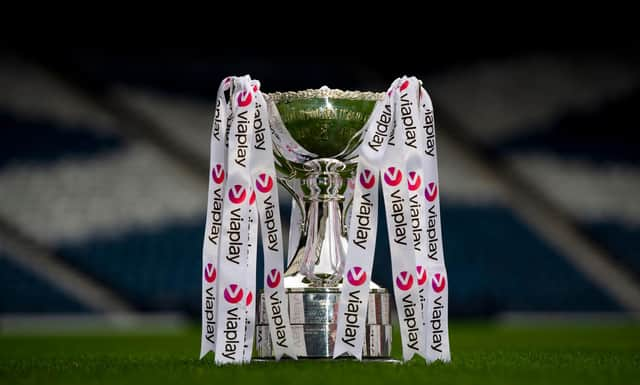 Both matches will take place at Hampden Park with Celtic and Kilmarnock going head-to-head on Saturday for the second time in a week following the 2-0 home victory for the Hoops in the Premiership at the weekend.
Rangers then meet Aberdeen on Sunday for the first time since their remarkable comeback 3-2 victory at Pittodrie on December 20 in Michael Beale's second match in charge of the Ibrox side.
The refereeing assignments will see Willie Collum in the middle for Celtic v Kilmarnock, which kicks off at 530pm on Saturday, while Nick Walsh takes charge of Rangers v Kilmarnock, which is a 3pm kick-off on Sunday.
Greg Aitken is on VAR duty for Celtic v Kilmarnock with Alan Muir presiding over the technology for Rangers v Aberdeen.
The full line-up of semi-final match officials is as follows:
Celtic v Kilmarnock: Ref - Willie Collum; AR1 - Dougie Potter; AR2 - Gordon Crawford; Fourth Official - Grant Irvine; VAR - Greg Aitken; AVAR - John McCrossan.
Rangers v Aberdeen: Ref - Nick Walsh; AR1 - David Roome; AR2L - Calum Spence; Fourth Official - Euan Anderson; VAR - Alan Muir; AVAR - Alan Mulvanny.