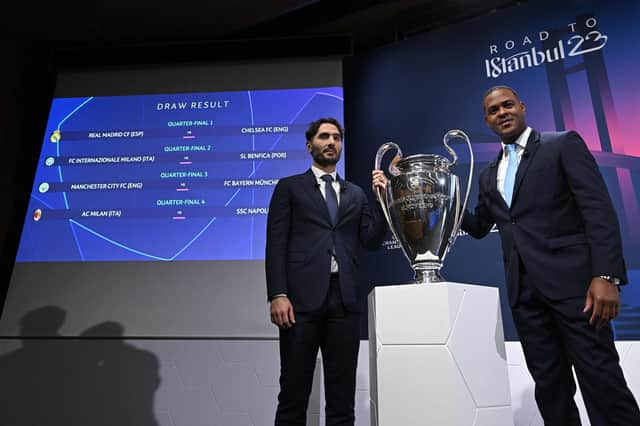 Following their comprehensive victory over Liverpool in the last round, Carlo Ancelotti's Real team will face Chelsea in the last eight of the competition. Should they progress past Graham Potter's EPL outfit, then they will play the winners of Manchester City or Bayern Munich, who have been paired together in a blockbuster line-up.
On the other side of the draw, runaway Serie A leaders Napoli have been given an all-Italian tie against AC Milan. The winners of that match will face Internazionale or Benfica, raising the prospect of a team from Italy reaching the final in Istanbul on June 10.
UEFA are yet to finalise the match schedule but the dates that have been allocated in the calendar are April 11/22 and April 18/19.