There was a sold-out away contingent in the Granite City to see their team meekly surrender in the opening 28 minutes, conceding three goals, and seeing the Dons move to within four points in the race for third place. Those who stayed behind vented their anger. James Hill, it appeared, had to be pulled away as he exchanged views with some fans. Shankland revealed he didn't see the incident but was unsure how any player could have defended the team's performance.
"In all honesty, I don't know what anyone could have said back to them," he said. "There was always abuse coming our way for that performance. It is totally acceptable for the fans to react that way in my opinion. I don't have a clue how anyone could have justified [the performance]. If somebody thought they were good enough and could argue back then my God.
"I understand it (the fan anger). I apologise on the team's behalf for the performance we put in. Albeit we had a go in the second half and tried to get a goal but the game was finished. They have travelled up here in big numbers and we have really let them down. I can only apologise for that."
'People have to look at themselves'
Shankland bemoaned the manner of the goals lost, describing them as "avoidable", as he looked back at a similar loss when the team fell to a 2-0 defeat to Motherwell which saw the team put in a poor first-half performance. Hearts have now lost four of the last five, conceded three goals in three successive games and been on the losing side for seven games running at Pittodrie.
"We knew what it was going to be like with Aberdeen getting a bounce through Barry [Robson]," he said. "I don't know what our approach was. I don't know if we thought it was going to be an easy game or not but we weren't at it for 25 to 30 minutes of the first half and the game was done.
"There wasn't much to say, we know ourselves. If somebody doesn't know how hard it is coming up to Aberdeen, the record Aberdeen have up here against us tells us that. We went out at Tynecastle and won easily but this was a completely different game. If people thought it was going to be the same again then they quickly found out that it wasn't."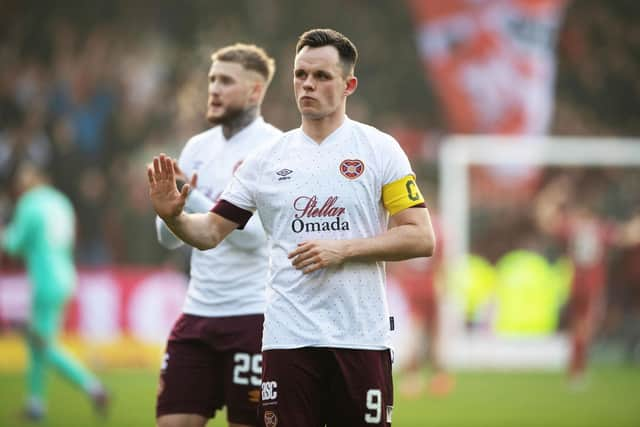 "A few weeks ago we lost to Motherwell and it was the exact same mistakes we made, so we have not learned. First and foremost, people have to look at themselves. It is a man's game and we need to look at ourselves when you are doing things wrong. If you keep doing things wrong then you will come out the team. I'm sure there will be a few tough talks this week and in the bigger picture it is only one game we have lost. We need to get back to work on Tuesday and we will deal with it then."