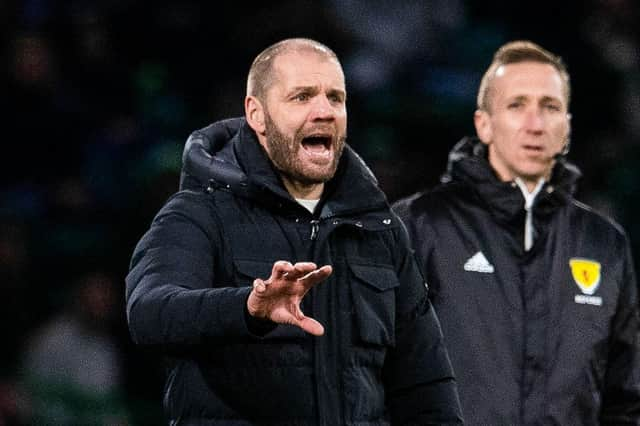 The challenge in question came 28 minutes into his team's 3-1 loss. The scores then tied at 1-1 after a vibrant start for the visitors.
Referee Alan Muir did not book the Argentine for stretching and studding into the leg of his opponent before there was the announcement of a VAR check for possible red card offence, that subsequently led to no further action. A sequence of events that had Neilson despairing.
"I thought it was a shambles, the whole thing," said the Tynecastle manager. "The first time I've ever seen no yellow card but it goes to a VAR for serious foul play. I'm sure Alan will see it tonight and be disappointed by his own decision and, secondly, that he wasn't asked to go and look at the VAR screen because I think if he goes and sees it, it's maybe a different decision and a different outcome.
"Usually when you come to Parkhead, you need decapitation before they get a red card against them. It wasn't to be today. It was nearly a leg off. A really bad tackle and the referee never booked him, and it went to VAR. Look, it's happened, I'm sure Alan will be really disappointed by it. It's not really his fault. My opinion, he's got to at least book him. But you've got to think VAR's got to go 'Alan go and have a look at that, see what you think.' And it might have been different. You will all see it and go….hmmm."