According to Hibs chief executive Ben Kensell, who has been infuriated by some controversial calls which he insists have cost the Easter Road outfit points, clubs are united in their belief that something has to be done to inspire greater trust in the system, especially when there is so much at stake.
Describing how he had been hoping for a "fair crack of the whip but I don't think we have got that in terms of VAR", he added that some of the decisions which have gone against them "are just criminal".
Video technology was introduced into top tier games in October, following almost three years of planning and testing. But, rarely a week has gone by without it stirring confusion and criticism.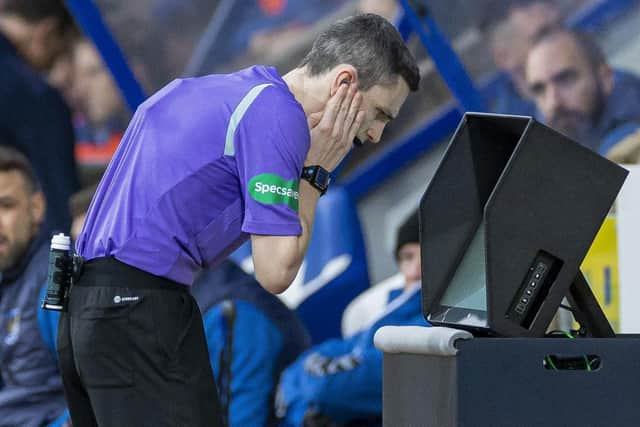 While teething pains were to be expected, clubs are swiftly running out of patience and, according to the Leith supremo, they are in "robust" talks with the football authorities and the head of refereeing in Scotland, Crawford Allan, in the hope that a solution can be agreed.
"As a club we are trying to have constructive conversations behind closed doors but we are getting immensely frustrated that the same mistakes are being made despite technology being there and despite minutes being spent on decisions.
"We just can't see how some of the decisions are being made so we are challenging that the whole time.
"In truth, they do come back to us and the conversations that we have are constructive. They are robust at times in terms of the nature and the tone, but it has never got to the point that they refuse to discuss the reasons why or accept that some mistakes have been made.
"As a collective of clubs we need to make sure that we eradicate the mistakes and improve the level of refereeing. We have to accept that mistakes can happen and some tough calls have to be made based on opinions. But there are too many mistakes happening and, when it is an error based on watching something several times, from different angles, then that's hard to accept. There are people's livelihoods on the line, points to be played for and money at stake."