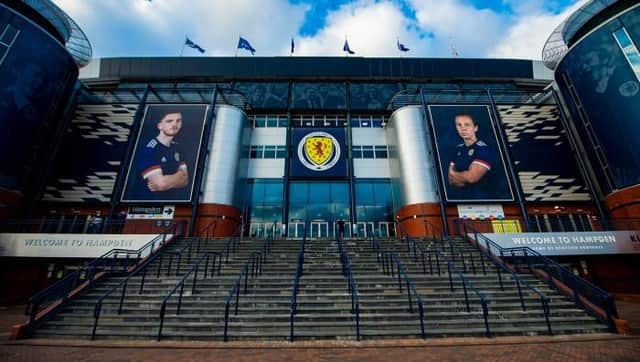 A re-scheduled date for the crucial Qatar qualifier in June is still awaited but Hampden chiefs have backed the move to uphold Ukraine's request and CEO Ian Maxwell re-iterated Rod Petrie's message of solidarity with the prospective opponents.
Maxwell said: "In light of the ongoing conflict in Ukraine, it is the correct decision by FIFA to postpone our play-off, as requested by the Ukrainian Association of Football.
"The importance and significance of football is greatly diminished in a time of war and our thoughts are with those Ukrainian civilians affected by the conflict."
A decision is also due on the UEFA Nations League games which would be moved to accommodate Steve Clarke's side's semi-final but the SFA has provided clarity on one matchday, with more arrangements to potentially follow.
Scotland will play the losing semi-finalist from the Wales v Austria match, away from home, on March 29 – five days after the planned Ukraine match which may now be replaced by another friendly match. Negotiations are underway and reports last week suggested Poland – who had been slated to face Russia before their suspension from world football over the Ukraine invasion – could help fulfil a fixture.
Tickets for the World Cup play-off semi – confirmed as a sell-out last Monday – will be valid for the rescheduled summer date but further details over attendance at the coming games will be released once confirmed, the Hampden statement said.