'No doubt hands tied behind back' - Celtic manager Brendan Rodgers takes issue with UEFA players rule as he tries to mould squad
The desire for the organic to override obligation accounts for Celtic manager Brendan Rodgers appearing to promote two contrasting stances at once.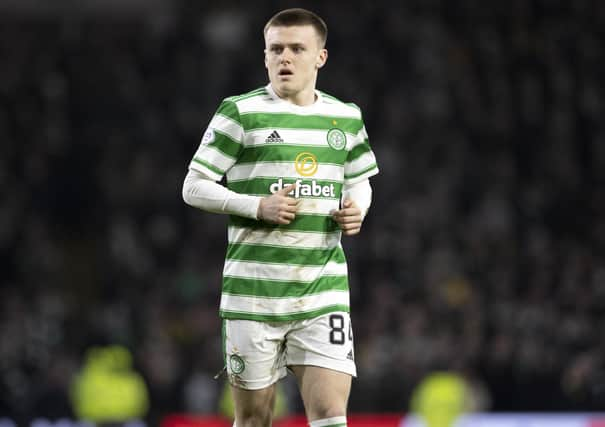 The Celtic manager's aim is to operate with a squad boasting an integral Scottish contingent – as he did in his first spell with Scott Brown, Callum McGregor, Craig Gordon, James Forrest, Kieran Tierney, Leigh Griffiths, Stuart Armstrong and Ryan Christie major players for him. Even as he supports Royal Antwerp challenging UEFA's rule that requires eight homegrown players to be included in the 25-man senior squad lists for teams competing in Europe. The chances are that in Saturday's hosting of Dundee and the Champions League opener away to Feyenoord on Tuesday, only three Scots – Greg Taylor, David Turnbull and McGregor – will be considered for starting places. Yet, to fulfil the eight player requirement, those such as Scott Bain, Mikey Johnston and Stephen Welsh feature in the club's roster despite the fact Bain and Johnston have a handful of first-team appearances between them in the past 18 months, while Welsh won't be returning any time soon from a long-term injury.
The Irishman maintains that there is "no doubt" the ruling leaves teams from smaller nations operating with effectively one-hand tied behind their backs. "My focus will always, personally, be on the homegrown players," he said. "But if it means that you can't pick what would be your strongest squad because of it, then that can be a deterrent. I think it's great that you have the players from your affiliated training who are able to be there. But at the same time they have to be good enough as well. So, yeah, within the smaller countries it's something that could be looked at. Definitely [with recruitment] I think you have to look at moving forward because squad planning is very important.
"We were anticipating there were some players who were going to move on who haven't moved on. But there is no doubt that, in the future, squad management is very important. It is a big quality having that Scottish mentality around – players who know what it's about like Callum and Greg Taylor and James Forrest. Having that identity is very important. If I worked in Spain I would want a Spanish core of players. When I work in Scotland I want a Scottish core of players who understand what it's about."
The difficulty is that you can be stymied on two fronts in smaller nations. Players of the necessary calibre to be exposed to the Champions League will be thin on the ground and those who show this potential at a tender age are likely to be picked off before they have even been integrated into the senior set-ups of their development clubs. This happened to Celtic with Ben Doak, enticed to Liverpool last year with only two first-team appearances to his outing, to illustrate the acceleration of such processes when set against Kieran Tierney playing in excess of 150 games before his £25million move to Arsenal in 2019.
"That is the challenge because I know only too well the financial resources in England," Rodgers added. "That's going to be the case for the foreseeable so we need to understand it. But it's still a great opportunity for young players to come here. You might only get a few games now rather than 100 because of the need for talent. Teams are paying massive amounts for potential. I remember the young lad at Wolves, [Fabio] Silva, who only played a few games and went for £35m. That's the game and where it's at, so we have to find different ways of keeping them longer and then finding the next one."
Comments
 0 comments
Want to join the conversation? Please or to comment on this article.