Reports claim a working party has suggested the creation of a new ten-team conference league featuring four Premiership B teams – Aberdeen, Celtic, Hearts and Rangers – and six teams from the Highland and Lowland Leagues immediately below League Two. Celtic, Rangers and Hearts have B teams in the Lowland League this season but they are not eligible for promotion.
Kennedy, whose West of Scotland Premier Division side shocked Montrose and Aberdeen in the Scottish Cup this season, wrote on Twitter: "Only in Scotland would league reconstruction to progress our game relegate over 200 clubs, anyone who supports this should be ashamed. There a reason the new conference requires no voting power, because they already know it's wrong on so many levels."
Competing interests in the early years of Scottish football's pyramid structure include the biggest Premiership club's desire for their young players to have regular competitive football, and the frustration over the slow progress of the most ambitious non-league clubs such as Darvel, who are currently in the sixth tier and have no automatic promotion spot on offer.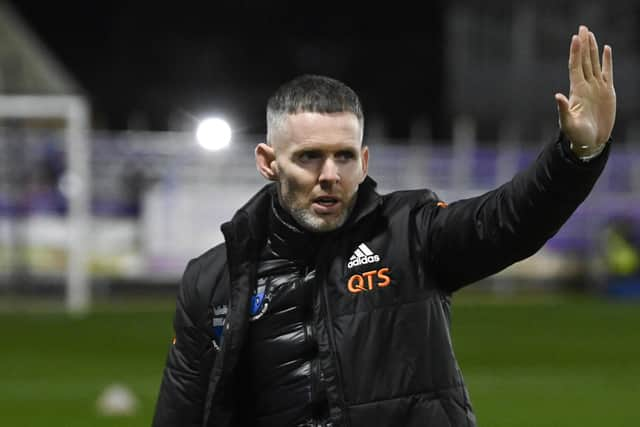 The main proposal of the Scottish Football Association's Pyramid Working Group appears to focus on the issue of the B teams. It could garner support from lower-league SPFL clubs by offering a less-drastic potential outcome to struggling teams who currently face the prospect of relegation into the Lowland or Highland leagues.
The current set-up sees the team finishing bottom of the SPFL playing for their survival against the winners of a play-off between the Highland and Lowland league champions.
Each of the Highland and Lowland leagues has three feeder leagues whose champions compete for one promotion place to each of the fifth-tier set-ups.
Several of the regional leagues have lower divisions all the way down to the West of Scotland Fourth Division, which is effectively the 10th tier of Scottish football.