The clues offered by the Englishman don't always appear to add up. However, in now moving to concede that the figure "could be any number", he would appear to be moving towards a position the frustrated Ibrox legions consider imperative. Previously, Beale stated his intention to streamline his senior playing pool for the purposes of operating with a more manageable 25-strong pool. And initiate a 25 per cent turnover in personnel. That would suggest six new faces, though the 42-year-old has hitherto intimated "four or five" additions. Considerably short of the comprehensive changes supporters are demanding - even as they have watched Beale's Rangers put together the club's second best league-point garnering sequence for 15 years, courtesy of 13 wins and a draw from 14 Premiership outings.
The fact this run has failed to make any dent on Celtic's nine-point lead at the top of the table - coupled with the recent League Cup final loss to their bitter rivals - has led to a section of the Ibrox faithful turning on their heirarchy with banner protests becoming standard. Their ire has been aimed specifically at director of football Ross Wilson. Disquiet isn't just over the perceived extent of summer transfer activity then, but that Wilson - with a patchy signing record - will oversee it….with relatively modest purchasing power following losses in the region of £100m across the past decade. The Rangers manager seeks to provide reassurances over any hang-ups.
"I have identified some really good players. The club is away working on that," Beale said. "Good players don't always cost lots of money - they just have to fit the way you want to play and where you want to move. But I'm really confident that this summer gives us an opportunity to do two things. We want to have a tighter group and want to recruit new faces and bring energy into it. If you look at Todd [Cantwell] and Nico [Raskin] coming in this year, that wasn't a huge amount of finance. Certainly, with the salaries we have going out [through players] at the end of their contracts, we have salaries and also some finance to bring in. Good players are available on loan as well, if you want to go down that route. Malik Tillman was one this year who has come in and been one of the better players in the league.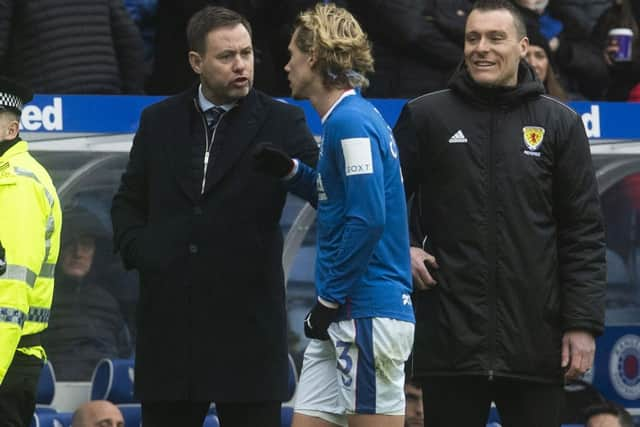 "My staff have extensive knowledge of players and those coming through the different systems. Our scouting department is really good as well. It's just about identifying the right names and making sure they are a good fit. So I think we will build a stronger squad than this season - it's just how quickly we can get that team up and running. In terms of signings, there is no set number on it. Some players within the club need to be sold and will be replaced. But you could say there will comfortably be five new faces in the summer. If we were to sell we would replace like-for-like. So it could be any number."