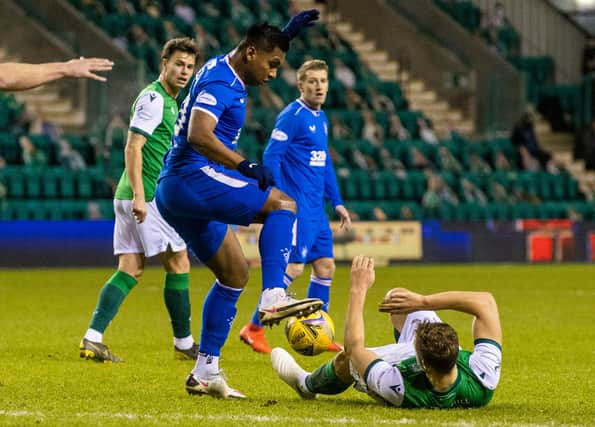 Early in the first half, the Colombian stood on the Hibs ace as he lay on the ground.
Clancy was looking at the incident but no card was shown.
"It's a red card," Boyd told Sky Sports. "There's no getting away from it. I just don't understand.
"It was the exact same at Tannadice, he's got away with one. Kevin Clancy has a great view. I just don't understand why he needs to do it. I can't work it out.
"People can tell me he is trying to get out the road of him, he's not, you can see it right there. He is very lucky to still be on this pitch."
James McFadden added: "Kevin Clancy could't be in a better position. I have no idea how he hasn't managed to see it."