The Ibrox support once more paraded banners calling for a change of boardroom regime during the 4-2 cinch Premiership win over Motherwell at Fir Park, with Ross Wilson and Stewart Robertson identified on A4 sheets of paper that were held aloft by the vast majority of the visiting support with their faces in circles that had a red line through it. Wilson, the club's sporting director, has worked closely with Beale and the Rangers manager offered a public backing of him in the face of continued calls for his removal.
"I understand the fans frustration but they don't know everything that goes on and the work that goes on at the club," said Beale. "I understand they pay their money and pack out every away ground at home and in Europe. They have a right to – in the right way – put across their opinion. I've always worked well with Ross. He came in when I was previously at the club and he was influential in bringing me back. We work fantastically well together every day. He's a 24/7 football person.
"But since I came back the form of the team has been really good. Before, they [the support] can be disgruntled. But now we're looking forward and moving forward. I'd prefer it if we were on the same page. we're much stronger when we're all together. Hopefully sooner rather than later, that will come back in line because it's important. There are enough people outside of Rangers who don't want us to do well so let's make sure we're together. think the work going on behind the scenes towards next season is exciting. It can't all be revealed now. But I hope we can make sure we're together moving forward."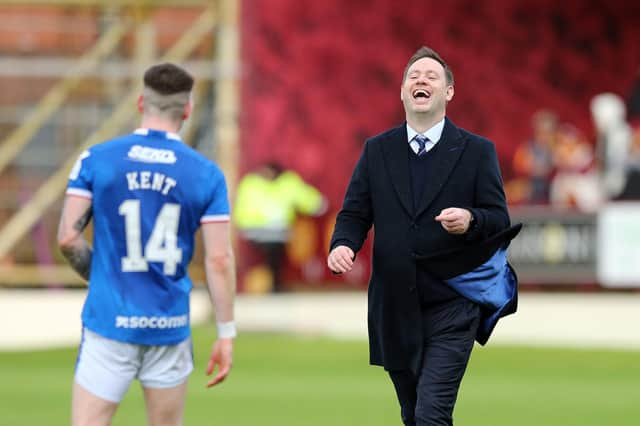 Beale maintained that the discord has had no impact in the Rangers dressing room but accepted that it is a constant background pressure. "It's not something that has impacted the group because we're winning," he said. "But it was so visual today so it's there for everyone to see."