That is according to former Grade 1 referee Steve Conroy who has disputed the VAR decision to allow the goal to stand after Fashion Sakala was ruled to be onside in the build-up to Todd Cantwell's 62nd minute strike.
The lines drawn by VAR to confirm whether or not Sakala was offside proved controversial after images on Sky Sports showed that they did not run parallel to the Motherwell 18-yard box.
Conroy also claimed that VAR had appeared to take the outstretched arm of the Motherwell defender into account, when the law states that arms and hands are excluded when determining offside decisions.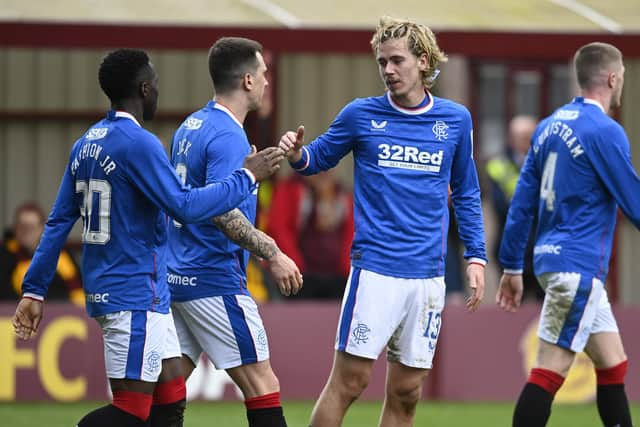 The goal came just three minutes after the home side had levelled the match at 2-2 through Bevis Mugabe.
"It seems to me that VAR have got this one wrong. I think Sakala is in an offside position," Conroy told Grosvenor Sport.
"Arms and hands don't count when it comes to an offside decision but it looks like VAR have decided that the Motherwell defender's arm plays Sakala ONSIDE with this mythical situation where your arm becomes your body at the T-shirt line or armpit.
"So they are saying that the defender's shoulder is ahead of Sakala's foot but it doesn't look like that to me. It's a game-changing moment.
"It's the second big call that's gone wrong at Fir Park after a Jota goal for Celtic was disallowed when the cameras were not focused on the incident."