That is according to former Grade One whistler Steve Conroy who believes the theatrical reaction from the recent arrival from Norwich contributed to Callum Slattery being sent off in the 76th minute of the Premiership clash.
Cantwell threw himself to the ground after being caught in the face by the arm of the Motherwell midfielder, who was shielding the ball at the time. Slattery had already been booked and referee Nick Walsh flashed a second yellow card to ensure the hosts would finish the match with 10 men.
Conroy called on his former bosses at the SFA to make an example of Cantwell by suspending him for the next two matches which would rule him out of Dundee United's visit to Ibrox on April 1 and the all-important trip to Celtic Park a week later.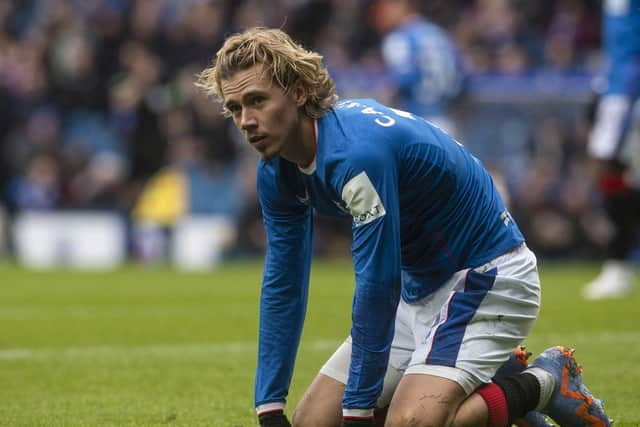 "Callum Slattery put his arm out but he did not cause anywhere the harm that Cantwell would have you believe. It was dreadful."
Conroy also accused St Mirren striker Curtis Main of cheating to win the penalty that earned his side a 1-1 draw at Dundee United.
Speaking to BonusCodeBets, Conroy said: "Curtis Main has cheated, pure and simple. It's a blatant dive. There was no foul by Loick Akinya and he went down as if he had been shot. It was VAR that decided it was a penalty but how that decisions was reached was baffling. Main should be utterly ashamed of himself.
"The other aspect is that no-one from St Mirren is saying anything – admitting that their man cheated. That would be a refreshing change even if it doesn't help Dundee United."