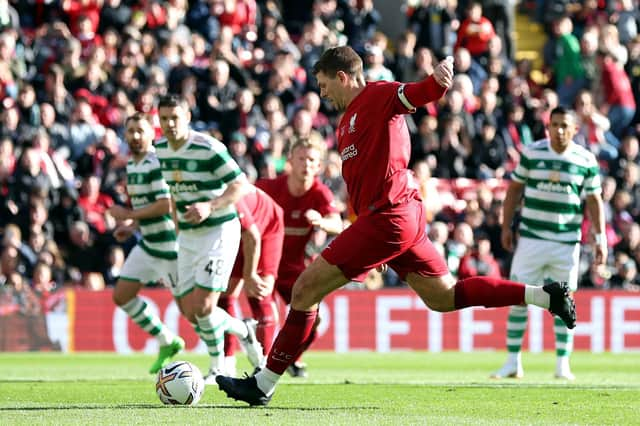 Gerrard netted the opening goal in the charity encounter between Liverpool and Celtic when converting a first-half penalty. The 42-year-old ex-Gers boss goaded the away fans with his celebration, with some objects thrown from the crowd at him, and explained why he decided to do so as Liverpool went on to win the match 2-0.
"It was definitely a penalty," said Gerrard on Liverpool TV. "Martin Skrtel's excellent bursting through like a marauding midfielder. Stonewall penalty. There was only one taker from there and that's me, in front of the Celtic fans. A little bit of pressure, I waited for (Artur Boruc) to go, and you have to milk it. I've had so much stick off them so they can have a bit back. There you go."
Gerrard managed Celtic's bitter rivals Rangers between 2018 and 2021 and led the Ibrox men to the Premiership title during his tenure before leaving for Aston Villa.