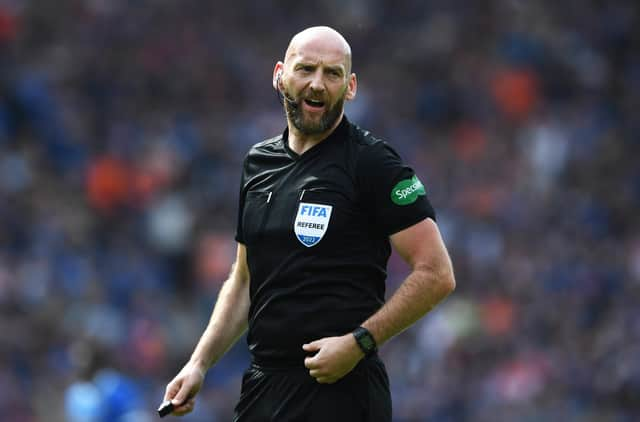 After almost two decades as a match official in Scotland, he will continue officiating under the auspices of the FA, working in League One and League Two.
Madden became a FIFA referee in 2010 and has overseen Scottish Cup and League Cup finals in a career which has seen him appointed to more than 1,000 matches in Scotland.
"I would like to thank the Scottish FA for their support over the years - from my first match as a young referee to various derby matches and international appointments," Madden said in a statement released via the SFA.
"It's been some journey in that time, from Scottish Cup finals to refereeing and training during a pandemic, but the time is right for me for a number of reasons to relocate and as a result I'm grateful for the opportunity with the FA."
The SFA thanked Madden for his "commitment to refereeing and passion to drive recruitment".