The mixed news has been revealed in Scottish Golf's latest Annual Review, which also reports a slight increase in the total playing membership around the country.
Adult female membership at the clubs affiliated to the governing body dropped from 22,430 in 2021 to 22,250 last year - a fall of 0.8 per cent. But, on the upside, junior female membership over the same period rose by 18.1 per cent as the figure went from 3,169 to 3,740.
That jump has been hailed as "extremely encouraging" while it has also played a part in junior golf overall looking to be in good health.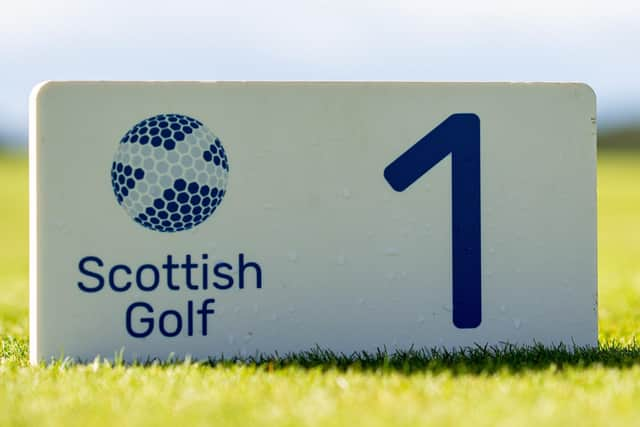 The total number of junior members climbed from 19,622 in 2021 to 21,360 last year, a rise of nearly nine per cent, with 195 clubs reporting an increase in the junior membership and 24 doubling their number in that category.
The overall playing membership in 2022 was 209,884 compared to 207,899 the year before, with adult male membership increasing from 188,277 to 188,523.
"After two years of record growth, the 2022 return paints a slightly more conservative picture of membership," states the review, which was presented at Sunday's annual general meeting in Fife.
It also reveals that Scottish Golf forked out a total of £143,299 - an increase of 145 per cent on the previous year - in direct support for affiliated clubs.
That included help through a Club Education Fund, with a total of 63 clubs benefitting from that at an outlay of just over £16,500, while 89 clubs received support worth around £35,000 from a Membership Marketing Fund.
Other forms of club support came in the shape of a Players 1st and Visitor Golfer Marketing Fund, which provided a combined licence value of £50,000 to 123 clubs, as well as a
Roving Pro scheme (£25,386), Club Hire Fund (£9,500) and Girls Golf Hubs (£6,500).
"As a governing body, we have a responsibility to drive positive change in practical ways within our sport," states chair Martin Gilbert in the review. "It is our job to persuade key stakeholders that change is a good thing, benefiting their club, their members, and the wider golfing population."