Savage has a spring back in his step after landing a victory in the Portugal Pro Tour's season-ending Optilink Tour Championship at Dom Pedro Laguna Golf Course in Vilamoura.
The former Irish Open Stroke-Play champion finished the 54-hole event with a ten-under-par total before going on to beat Portuguese pair Vitor Londot Lopes and Tomas Guimaraes Bessa in a play-off.
"I was delighted with the win, having played really solid from start to finish," said Savage, who made it back-to-back Scottish successes on the circuit after Keiran Cantley's triumph in the Optilink Classic. "And it was great to get it done by holing a 40-foot putt on the fourth extra hole for birdie after Vitor had stiffed his pitch and made par."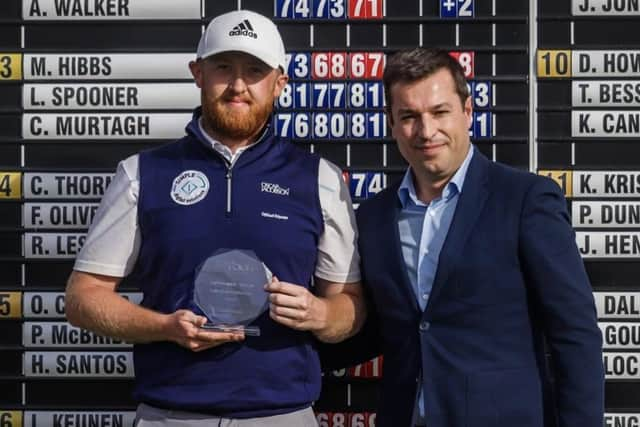 Savage's status as one of the most-promising amateurs at the time was reflected when he joined forces with Forrest, MacIntyre and Syme, as well as Craig Howie and Sandy Scott, in the Scottish side that triumphed in the European Men's Team Championship at Chantilly in 2016.
"After turning professional at the end of that year, I just never really got started, was plagued with a few different injuries and then I just lost confidence," said Savage, who played out of Cawder in his amateur days and also won the East of Scotland Open in 2013.
"I played partially in 2017 then, after gaining a EuroPro Tour card for 2018, I started the season with a run of poor results only to hit a boulder in a waste bunker during an event and do ligament damage in my wrist.
"I decided to take some time out and I started caddying at Loch Lomond. I always wanted to get back to playing but just didn't have the finances and then, after a couple of years, I just wasn't sure it would happen.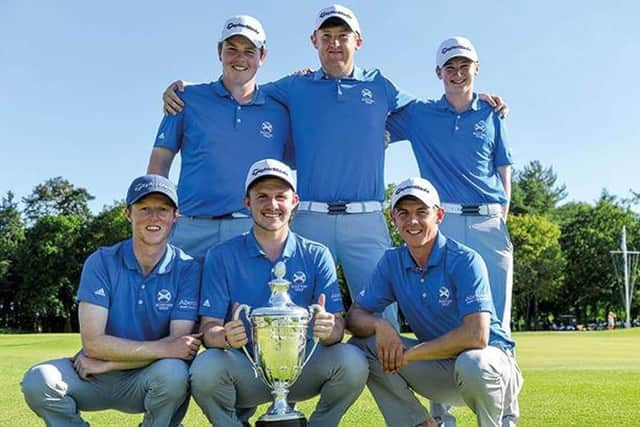 "I started to play and practice in 2021 with the hope I could get back playing competitively, but, with caddying pretty much every day from April-September and then working full- time in the winter for a few various other jobs, I knew I wouldn't be able to get back to the level needed without going full-time again.
"I got the opportunity to go full-time from March/April last year and since then it's just been about gaining confidence and learning how to score again."
Helped by backing from Simple Digital Solutions and Optical Express, he's planning to play mainly this season on the Tartan Pro Tour, as well as the Clutch Pro Tour in England, while the win in Portugal secured a one-off start on the Challenge Tour in the D+D Real Czech Challenge in June.
"It's great to win an event right at the beginning of the season," he admitted. "I'd had some decent performances on the MENA Tour over the winter in Saudi Arabia and Egypt and felt my game was getting closer. But getting this win has given me a lot of confidence and also satisfaction of my hard work over the last year paying off."