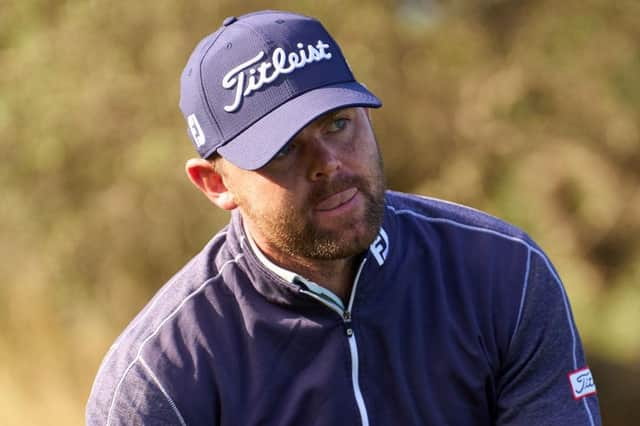 The 30-year-old joins Craig Howie, Michael Stewart and Doug McGuigan in flying the Saltire in the Nelson Mandela Bay Championship at Humewood Golf Club in Port Elizabeth.
It's the final leg of a four-event South African Swing, with Johnston having missed the Cape Town Open before teeing in both the Dimension Data Pro-Am and SDC Open Open.
"I missed the first week in Cape Town to have my stag do in Dublin so the Dimension Data Pro-Am was a bit shaky as I was still getting the Guiness out of my system," he said, laughing. "I felt like a human being again last week."
Helped by that, the Dumfries man tied for 16th behind home player JJ Senekal in the SDC Open, helped by a closing six-under 66 at Zebula Golf Estate in Limpopo.
"It was actually the worst I hit it out of the four days, but the best I shot, which is just golf in a nutshell," admitted Johnston, a two-time winner on the second-tier circuit. "I was six-under through 11 before I kind of put the brakes on a bit, but it was nice to birdie the last to shoot six-under.
"I chipped in on 16, which was nice, then knocked it just over the back following two good shots on 18 and birdied that then (having started at the tenth) the first as well with a long putt. So I guess that round about the turn was the momentum swinger to take it low opposed to just being a couple under."
Johnston is returning to a familiar venue for this week's assignment, having played at Humewood in the 2017 South African Amateur Championship.
"I really liked the course," he said. "Aesthetically, it looks like a links and it can be windy, but it doesn't really play like a links because you can't run it up because the grass is different. I am really looking forward to the challenge it brings this week."
He's also enjoying being back in South Africa, admitting: "I love it down here. I love the golf and I love the steaks!"