That's mainly why I stuck to just the opening episode of Full Swing, the new Netflix golf documentary, but I also didn't feel it was something I actually wanted to binge watch when I got to the end of that episode.
Along with others, I had access to advanced screening of the eagerly-anticipated series, which, according to executive producer Chadd Mumm, had to be "authentic" and "warts and all".
However, I'll hold my hands up and admit I just never got round to giving it a look due to being busy with other things in the golf world on a day-to-day basis and also having a life to live that sometimes doesn't need to have anything to do with golf.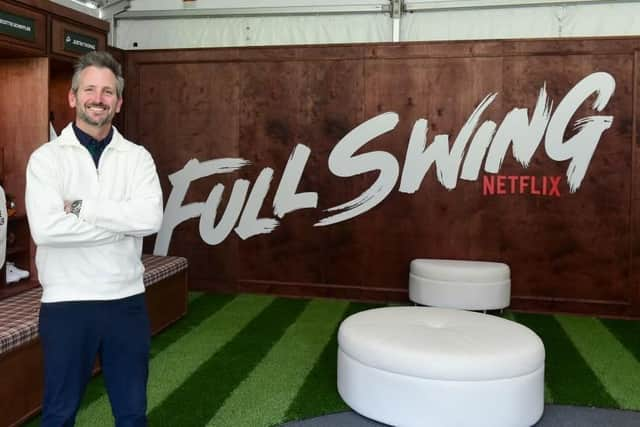 Which meant I got my first glimpse of Full Swing on the day it was made available around the world in 190 countries to over 230 million Netflix subscribers. That's a staggering reach and the main reason, of course, why it has the potential to be good for the game.
It probably doesn't matter what people like me think about the actual content and how it comes across because I already love the game through playing it in the first instance and now being fortunate to write about it.
What matters is that it is appealing to people who know very little about golf and, on the back of watching this series, become keen to either take up the sport or attend tournaments in the future.
It would have been easy, of course, for the makers - the same people who delivered the highly-touted Formula 1: Drive to Survive series - to have opened with an explosive episode on how golf has become divided since the launch of LIV Golf last year.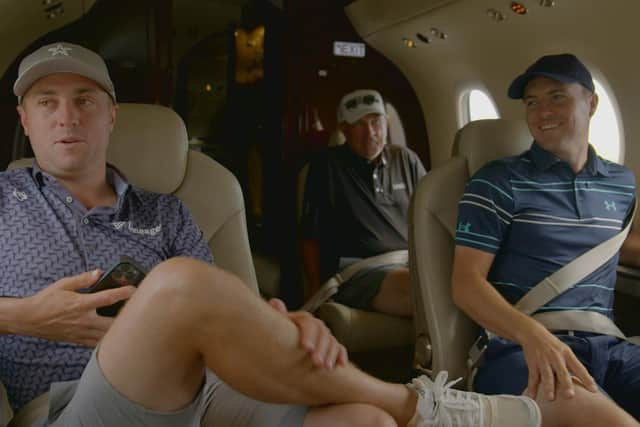 That, however, would have been unfair on the game because, until the last 12 months or so, it's simply never been an environment where so many friendships have been so strained and even the mere thought of a 'civil war' breaking out would have been laughable.
'Frenemies' was the title for the first episode, but the theme of it was how Spieth and Thomas had first locked horns when they were still juniors and continue to do so on the game's biggest stages yet have become best friends along the way.
It made for an enjoyable watch without probably giving anything away that we didn't know already about two of the game's current leading lights, which is something that will hopefully change in the episodes to come as they feature the likes of Rory McIlroy, Brooks Koepka, Ian Poulter and Tony Finau.
"I didn't really know what to expect, but I was more than happy to kind of open my doors to Netflix to just allow them some access to off-course stuff," said Finau, speaking in Los Angeles on Wednesday, of his contribution. "I think most of you guys are very familiar with the on-course stuff, but I think what Netflix is great at is giving you what you don't know, right?"
Here's hoping, but, sorry, it won't be a binge-watch for me.