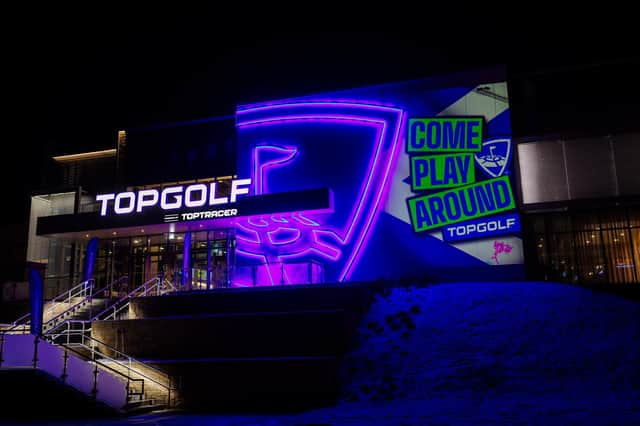 It only opened in mid-December, becoming just the fourth Topgolf site in the UK, and the fact it's probably been the busiest golf facility in the country over the past three months probably says it all.
Yes, of course, there's been a novelty factor, but there can be absolutely no denying that this sort of venue can only be good for the game as a whole.
For the uninitiated, it's effectively a driving range but one that comes with lots of other attractions and that's what contributes to it being popular with a wide range of people.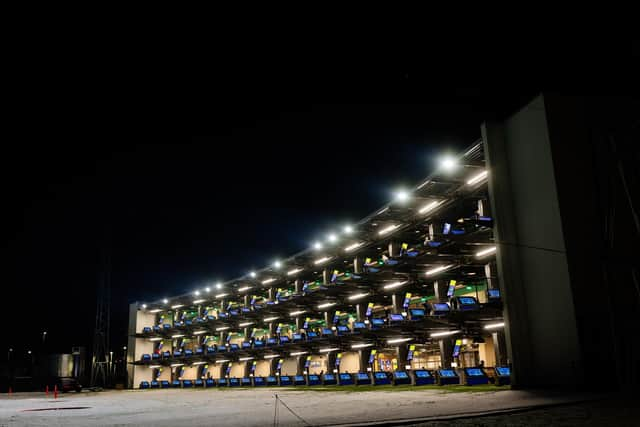 My first Topgolf experience had been in Las Vegas and the other one in Dubai, both of which were immensely enjoyable, and so was this one even on a freezing cold night in mid-March.
First and foremost, the Glasgow venue is in a fantastic location, just off the M74 in Rutherglen, and it's easy to access, which, coupled with ample parking, means a visit should get off to a smooth start.
As soon as you walk through the doors, you can instantly sense a different buzz to your more traditional golf venues and part of the reason for that is probably down to the sound of music.
That might not appeal to some people and I know that the late, great Jock MacVicar would certainly have been one of them, but it's a big part of the Topgolf vibe, as are the TV screens all over the place.
The people in my group are all avid golfers, but, straight away, it was evident that a lot of those in some of the bays around us were newcomers to the game and that's the great thing about this type of venue.
They allow people to swing a golf club while having fun at the same time and, yes, that may well be because they can have a drink and eat some food at the same time as a session is taking place.
There are various different ways to play, which helps keep it entertaining for all ages and you have to think that this Glasgow venue is going to contribute to some clubs in Central Scotland attracting a few new members going forward.
As, of course, will Golf It!, the new R&A community-based golf and entertainment facility at Lethamhill in Glasgow that opens this summer and is primarily aimed at making the game more accessible and inclusive.
Exciting times, indeed, for the sport in the Glasgow area in particular but, more generally, Scotland, where the majority of the clubs are thriving again and that's hugely important. But, at the same time, something that proves attractive to a new audience can only be a good thing.