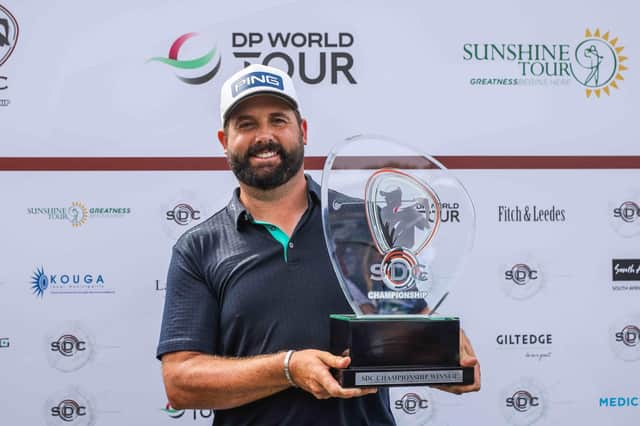 Baldwin, a 35-year-old from Southport, rounded off a polished performance in testing conditions at St Francis Links in the Eastern Cape by closing with five birdies in a four-under-par 68, having signed for a 65 in the delayed third round earlier in the day.
He won comfortably from Spaniard Adri Arnaus, with Ferguson, who closed with back-to-back 68s, finishing a shot further back along with home player Jaco Ahlers, Frenchman Antoine Rozner, Swede Jens Dantorp and Norwegian Kristian Krogh Johannessen.
"It's unbelievable," said Baldwin said of his win, which came in an event co-sanctioned with the Sunshine Tour. "It's my 200th start so I've had plenty of opportunities. It's just an unbelievable feeling right now."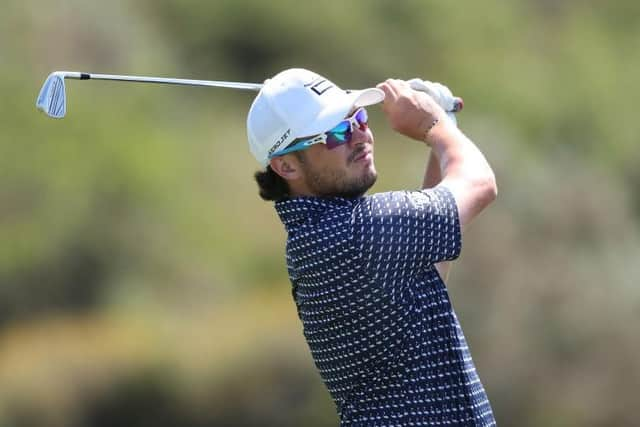 "I played well all week," he added. "I was so steady out there and I think that maybe put the pressure on those around me to try and play more attacking golf, and I was fortunate to come out on the right side of it."
Ferguson, a two-time DP World Tour winner last season, was also pleased with his week's work, which earned him around £54,500 and some valuable Race to Dubai points.
"I played really nicely this week," said the Bearsden man. "I was actually three-over after 15 holes in the first round and birdied the last three. I think I just found something with a couple of swings and took it into the rest of the week and managed to tame the winds a little bit."
Ferguson, who is now based in Dubai, has already played in eight events this year and is now excited about moving on to the second leg of a South African double-header as The Club at Steyn City in Johannesburg stages the Jonsson Workwear Open.
"It gets the season up and running, really," he said of this confidence-boosting effort. "I've made most cuts this year, five out of of seven or whatever, but just not really pushed up the leaderboard and it was nice today to do that."
Staying on site with fellow Scots Connor Syme and Calum Hill helped keep him relaxed during delays caused by high winds. "It is a beautiful place to be with Connor and Calum in a house and having a laugh during the breaks by having chipping competitions in the living room," said Ferguson. "We were just taking it easy and I had a good fun week and played well, which helps."
Syme (69) finished in a tie for 14th on seven-under, five shots better than Richie Ramsay after a third-round 75 dropped him out of contention before closing with a 71.
On the back of his effort, Ferguson jumped 28 spots to 70th in the Race to Dubai, with Grant Forrest, who is sitting out the South African Swing, still the top Scot despite dropping two places to 31st.
Elsewhere, David Drysdale finished just outside the top 20 in the Asian Tour's DC Open at Delhi Golf Club, where Filipino Miguel Tabuena closed with a 65 to win by a shot from home player Rashid Khan.