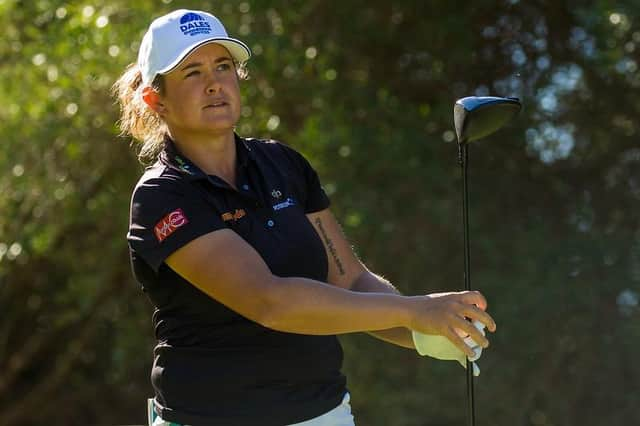 The €320,000 event starts on Wednesday at Steenberg Golf Club, where Thomson is flying the Saltire along with Laura Beveridge, Kylie Henry, Louise Duncan and Jane Turner.
"It suits my game a little bit better when it's windy as I'm really used to playing in the wind back home, so I am excited to get going," said Thomson.
"I played here last year as well, so I know it quite well and the more wind the better as you have to be a bit more creative with the shots you are hitting."
The 72-hole event is co-sanctioned by the Ladies European Tour and the Sunshine Ladies Tour, with this edition marking its 30th anniversary.
"I think the back nine more than the front nine," added Aberdonian Thomson of how the test can change in even a strong breeze. "You've got 17 over the water and you could be hitting three clubs of a difference if the wind blows there.
"It is a lovely golf course, but it would be a bit harder for everyone if the wind did blow. I love South Africa. It's one of my favourite places to come. I really enjoy having these events at the start of the year. The courses kind of suit me and I am really positive about this week."
Buhai, winner of this title in 2004, 2007 and 2018, is teeing up on this occasion as the AIG Women's Open champion after her play-off win at Muirfield last summer.
"I know there's going to be pressure on me this week," she said. "I think everybody expects me to tee it up and win, but that's not golf. We can't guarantee anything. Hopefully I can just go out there and keep doing what I've been doing; stick to my process, my steps, and the outcome will come."
Defending champion Pace has won the title five times and she will be a formidable hurdle for Buhai to overcome if she is to win a fourth title.