Prize money in golf can split opinion but Scottish cohort are more than happy with their lot
Here's a random figure for you to mull over. It's $466,247 and I doubt anyone would guess straight away how that relates to Scottish sport.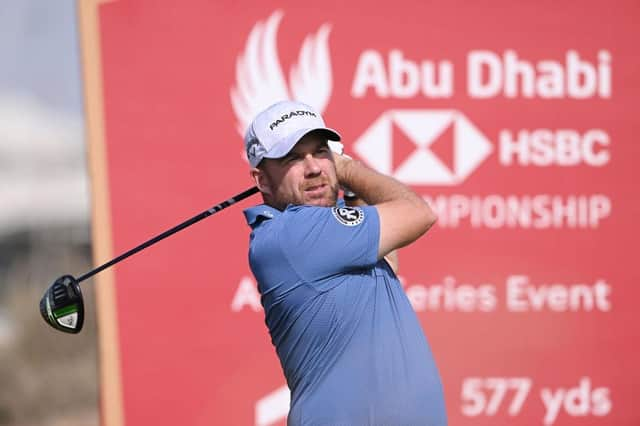 Well, it's actually the combined earnings of the Caledonian contingent in the DP World Tour's Abu Dhabi HSBC Championship, which equated to an average of $66,606 for the seven players flying the Saltire to secure a pay-day at Yas Links.
Grant Forrest led the way by picking up $148,885 as he finished tenth behind Scottish-based Victor Perez while Bob MacIntyre also made his bank manager (is there even such a thing these days?) happy by pocketing $97,762 for joining his compatriot in the top 20.
Add in the cheques earned by Connor Syme ($78,750), Richie Ramsay ($54,000), Scott Jamieson ($43,200), Ewen Ferguson ($22,500) and Marc Warren ($21,150) and it was a profitable start to the 2023 calendar campaign for Scots in monetary terms.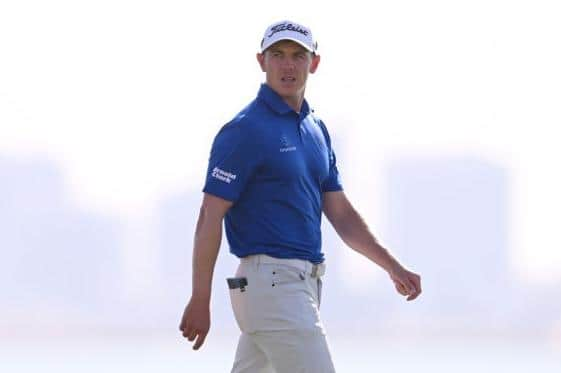 Yes, of course, it was a Rolex Series event - the first leg of a double-header in the UAE, with another $9 million prize pot on offer in this week's Hero Dubai Desert Classic - but you can see why Scotland's top male golfers are happy at their workplace.
Speaking in Abu Dhabi last week, former Open champion Shane Lowry said he felt DP World Tour members had been "sidetracked into thinking £20 million or £100 million was normal" in the game since the launch of LIV Golf.
The bulk of the events on this year's DP World Tour schedule are for $2 million and, according to Lowry, that level of prize-money is "enough" in terms of the circuit being "sustainable".
No Scot has signed for Greg Norman's Saudi-backed LIV Golf and I think I'm right in saying that no offer has been made for someone from the home of golf to join the so-called rebels.
Having felt it was the perfect time to get their thoughts on the back of Lowry's comments, it certainly seems the current crop of Scots on the DP World Tour are perfectly happy with their lot and why not?
"I said to one of the guys the other day that it's like a comparison to the thief of joy," observed Richie Ramsay, who clocked up his 366th appearance on the circuit in Abu Dhabi and landed fourth title triumph when winning the Cazoo Classic at Hillside last summer. "Say a prize fund is $3 million and another tour pops up with a $20 million prize fund and suddenly someone thinks '£3 million isn't great'.
"That's only because you are comparing it with something ridiculous and the other thing you have to remember is there are a lot of people suffering out there. I go back home and I see food banks and teachers on strike. I'm in a fortunate position and, when you look at playing for $2 or $3 million, you really can't complain about that."
In comparison to Ramsay, Grant Forrest has only really just started to get going on the main tour, but, helped by a victory in the Hero Open at Fairmont St Andrews in 2021, he's already amassed earnings of just under $2.8m.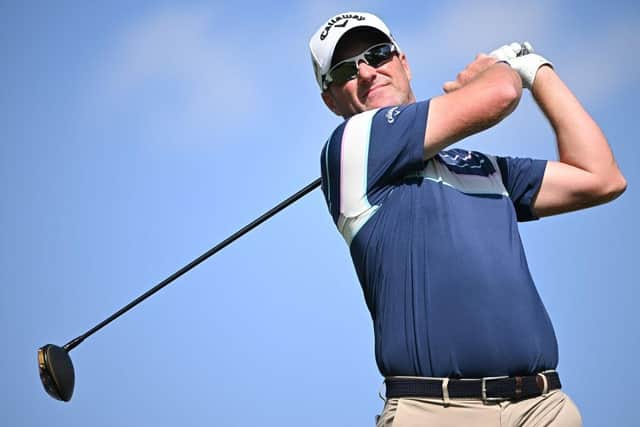 "I mean, look, it's more than enough," he said of those smaller but still rewarding prize funds, "and we all know that there's a big carrot there every week and a good living to be made.
"The tough thing out here is the disparity with the prize funds and hopefully somewhere down the line that can change a bit and we can maybe have less of a gap between the big ones and the small ones.
"You know, if you do well in the big ones, you don't need to play in the small ones and we saw that last year, when we were struggling to fill full fields in the smaller events whereas if there were fewer events at $3 million plus, then I think you would get good fields every week."
Marc Warren started out on the DP World Tour, where he's also won four times, in 2006 while his big pal, Scott Jamieson is now into his 13th consecutive campaign as a full card holder.
"Absolutely," replied Warren to being asked if he felt the circuit still offered a good living in return for good golf. "When I got my card, two or three million, that was a massive event. I suppose I'm fortunate that I've still got that mentality thinking that.
"I don't look at prize funds and never have done. I think that's a good thing, whether it's conscious or not. I take what I get and move on. A lot of it out here is taking things from week to week. If you play well one week, you are on the same score as everyone else next Thursday and that's the same if you play poor that week."
Jamieson landed his sole win in the 2012 Nelson Mandela Championship but, through being a consistent performer, his career earnings are close to $7.1m.
"I think there was a period just before I came out when prize funds really started to inflate due to the Tiger effect and there were a lot of tournaments around Europe for three, four and five million euros and the euro, of course, was worth a lot more back then against the dollar," he said.
"But, look, personally, if $2m is our minimum, then I think we are in a very good place. If you win a $2m event, I think you get quarter-of-a-million dollars and maybe more - that's all right, isn't it? (laughing)"
LIV Golf events last year offered $25m combined for its individual and team competitions and this season on the PGA Tour the likes of Rory McIlroy and Jon Rahm will be teeing up in a series of elevated status events each worth $20m.
"A lot of people in the States say it's not about money but they have pretty much doubled their prize funds to $20 million. So what is it about?" said Ramsay. "$20 million is a lot of money and it will be interesting to see if the business model of that is that a number they can cope with. I know over here that it's simply not a number you could cope with.
"There's quite a few questions I'd love to ask about that. I might not be playing here in four or five years, but I've been very fortunate to do that for a number of years now. If they did something silly and chased the money, that opportunity for the next generation of players might not be there."