At the close of entries on Monday, a total of 241 players had registered for the boys' event, which is taking place at Lundin Golf Club.
And, for the girls' event across the other side of the Firth of Forth at Longniddry, the final figure was 180.
The boys' entry is seven more than last year while the girls' number is up by 14 players.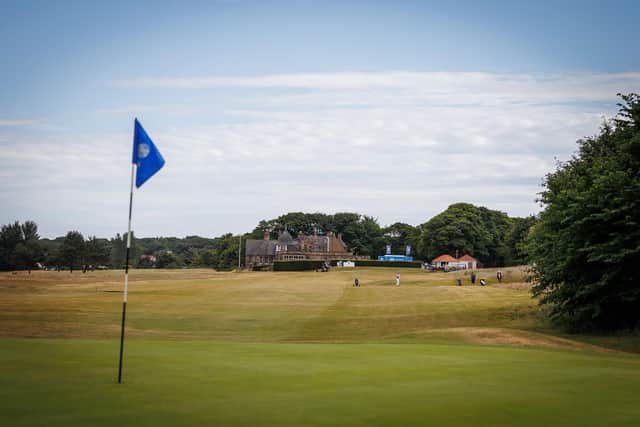 Toni Ffinch, Scottish Golf's senior events manager, said: "I am really pleased we are seeing record entries for these two events, with a wide range of participants from across Europe.
"It's a testament to the challenge of the courses and the attraction of Scottish Championships, especially for the Girls' event, which is in its relative infancy at only seven years old."
England's Dylaw Shaw-Radford won the 2022 Scottish Boys' Open in challenging conditions at Murcar Links while the girls' title also fell to an English player, Rachel Gourlay, at Irvine last year.
Both events take place from 12-14 April and players will find out if they have made the field once a ballot has been conducted.
Lundin last hosted the Scottish Boys' Championship in 1974, when Peebles player Paul Gallagher landed the title.
This is the first time that the girls' event has been staged at Longniddry, though the Scottish Women's Championship was held at the East Lothian venue in 2013, when Elderslie's Alyson McKechin prevailed.