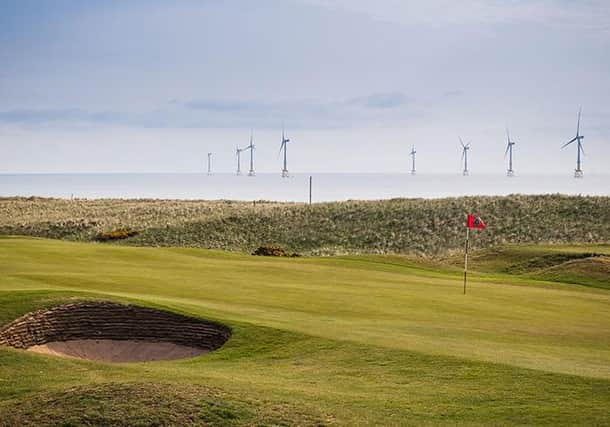 The Sustainable Golf Acceleration Fund and Club Development Consultancy Fund join the Players 1st Survey Fund, Marketing Fund and Club Education Fund on the list of packages now available to all of Scotland's 569 affiliated clubs.
Launched in partnership with the GEO Foundation for Sustainable Golf, the Sustainable Golf Acceleration Fund will give successful applicants access to online workshops and extra support services, as well as a custom annual sustainability report and carbon footprint as they bid to create a cost-effective and environmentally conscious strategy for future growth.
Jonathan Smith, founder and executive director of GEO Foundation for Sustainable Golf said: "Our focus is to help clubs get even more involved in sustainability and climate action in a way that strengthens the efficiency of their operations, enhances their golfing landscapes, boosts their popularity and position them as valued leaders in their communities."
Through the Club Development Consultancy Fund, clubs can now apply to access free webinars run by Club Development Consultancy, a social enterprise who specialise in supporting sports clubs to change legal status.
Andrew Jenkin, Lead Consultant at Club Development Consultancy, said: "From our conversations with golf clubs to date, it is clearly an important issue which ultimately affects the long-term sustainability of the club.
"This is an exciting time for Club Development Consultancy, and we look forward to working with Scottish Golf and support their members over the duration of this partnership."
In 2022, the three existing funds allowed 161 clubs to be awarded grants totalling £102,000.