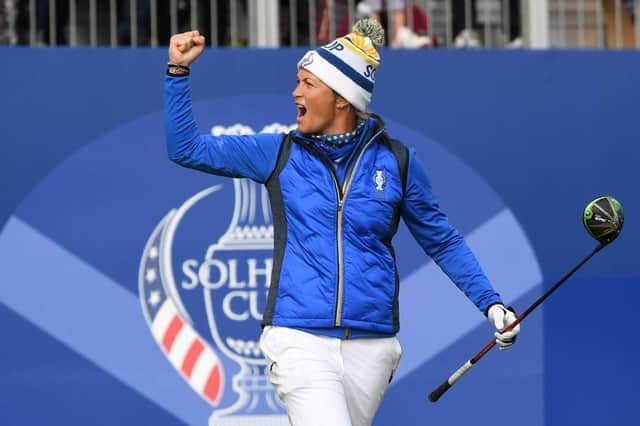 Woods apologised the following day if he "offended anybody in any way, shape or form" after he was clearly seen handing the sanitary product to Thomas, who was in his group along with Rory McIlroy, as they walked off the ninth tee in the first round at Riviera Country Club.
It led to the 15-time major winner being accused of offending women, with Sarah Stirk, a Sky Sports Golf presenter, claiming it had been out of order.
She wrote in a post on Twitter: "My overriding feeling is that the most recognisable golfer on the planet shouldn't be handing a tampon to a fellow pro mid round at a PGA Tour event. I appreciate it was a joke between two mates but the optics don't look good."
Pettersen was asked about it after the 2023 European Solheim Cup captain was also appointed for next year's match in the US, mirroring a step taken last week by the US with Stacy Lewis.
"I know Tiger quite well," said the Norwegian. "I don't know Justin Thomas as well, but I know kind of Tiger's humor, and that's a very probably boy-ish joke between the two of them, and I don't really take it too personal.
"Not much more to comment on that. I think that was supposed to be a gig between the two of them, and unfortunately some cameras caught kind of the gig in the heat of the moment. I don't know, I don't think he meant to be offensive in any way.
"I don't really have any other comments. I'm pretty easy on stuff like that. I'm sure it was meant as a joke, not as a harassment to women in general."
Woods claimed the same thing on Friday. "Yeah, it was supposed to be all fun and games and obviously it hasn't turned out that way," said the American. "If I offended anybody in any way, shape or form, I'm sorry. It was not intended to be that way. It was just we play pranks on one another all the time and virally I think this did not come across that way."