Since April 2020, Karin Sharp has been the chief operating officer for the governing body, which is still based in Fife but no longer with a St Andrews postal address as the current HQ sits about a mid-iron from the gates of Rosyth Dockyard.
To those on the outside, the former Scottish Ladies Golfing Association employee was running the show, but it now seems that responsibility was shared with Iain Forsyth in his role as chief commercial officer.
They both reported to Martin Gilbert, who took over as chair of the amalgamated body just under a year ago, but, supported by his fellow board directors, it is believed that he feels the need for the management structure to be shaken up as the current one isn't working as efficiently as it needs to.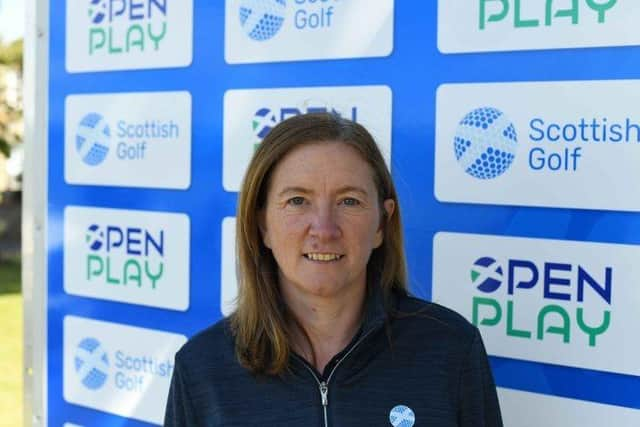 Fraser Thornton, a chartered accountant with a background in the distillery industry, has come off the board to act as interim CEO while a process to make a permanent appointment currently takes place. In short, it would be a case of being back to having one person at the helm.
Offering a hefty salary though the exact figure is unknown, the post is sure to attract lots of interest, as was the case when Blane Dodds, who had a strong tennis background, was appointed to take over from Hamish Grey in 2016 and also when he was then succeeded by Andrew McKinlay, a respected figure in the football world, the following year.
"I genuinely feel that, if this job is done well, then it is the best job in Scottish sport as we are the home of golf," said McKinlay on his first day in the post only to quickly discover that politics behind the scenes made life difficult and, subsequently, hasten his return to football, where he is doing a splendid job as chief executive of Hearts.
Though Scotland on Sunday understands that a well-known figure in the Scottish game has thrown his hat into the ring, nothing is being said officially about external candidates. At the same time, though, both Sharp and Forsyth, who worked with Nick Faldo and was responsible for setting out the strategic direction for Nike Golf in Europe, are being openly encouraged to be part of the process.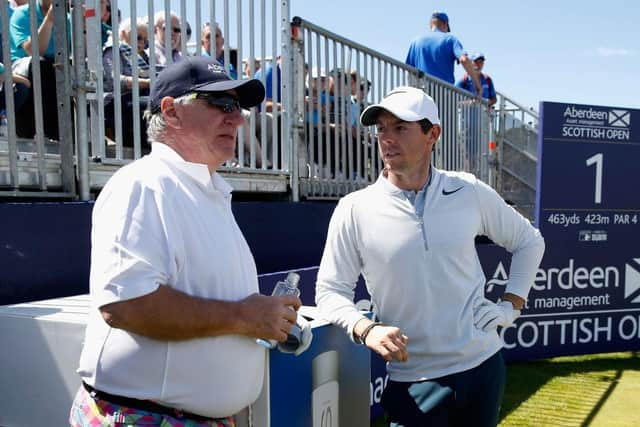 "We desperately hope that both Iain and Karin throw their hats into the ring," said Thornton. "They are very different characters but both have a strong skill set and one that would be well-suited to leading the business. But, in fairness to the whole growth agenda we want to drive for golf, we just wanted as wide a playing field as possible in terms of candidates to select the best person. I accept it's a little bit awkward for Iain and Karin right now, but, hopefully, they will both participate in the process and it could be that we are sitting in four or five weeks' time with one of them as the CEO."
Could they even remain in their present posts under some new? "Absolutely," insisted Thornton. "We don't have an orb design with or without. It's entirely possible they would both stay in position and it's something I have spoken to them about at some length. There is absolutely nothing in or out at this stage."
Next month's annual general meeting will determine whether the new CEO can feel confident about the delivery of a new four-year strategy that is due to be rolled out in the near future or could be forced to look at cost-cutting measures. Taking in an inflation adjustment, the cost of running the business now compared to 2018 has apparently gone up £700,000.
Hence why a proposal is being put on the table at the agm for the affiliation fee, which is paid by club golfers as part of their annual subscription, to be increased by 8.4 per cent from £14.50 to £15.75. If that goes through, it is estimated that an additional £225,000 will be generated from that source of income.
"The math will say that if we just inflationary added the affiliation fee, we'd be at about £17.60 by now," said Thornton, who, as representatives of the Area associations and County bodies will soon find out in a series of meetings he's about to chair, comes across as a genuine bloke. "While we've pegged our income without inflation, our cost base has been growing with inflation. It's really to try and get us back to a break even position next year as best we can."
But what about reserves of £1.6 million sitting in the bank? "We don't want to be leaving the business trading at a loss for too long because we need about a million just to make sure that nothing terrible happens," added the interim CEO. "Look, any way you dress it up, it's not going to be met with 'that's tremendous' by everyone when you say the affiliation fee is going up by £1.25. It's too early to make a call on it. But it will hopefully be positive."
The bulk of Scottish Golf's income in recent years has been spent on a bespoke venue management system (VMS) for affiliated clubs and a new all-singing, all-dancing app. It was a bolt out of the blue when a switch of software provider for the VMS was recently announced, but, according to a board member, that decision "hasn't cost us much money at all".
Some claim the governing body is neglecting the future of the game in its birthplace by not investing enough on the performance side, which suffered a double blow through sportscotland funding being slashed and a lengthy sponsorship from Aberdeen Asset Management coming to an abrupt end. "We've got to get that back on track and we are keen to do that," acknowledged the same board member, who has high hopes that Alistair Gray, author of The Game Changer, can be exactly that through his role as a director.