Kelly, a three-time Scottish PGA champion, has spent a large chunk of his life on practice areas, but it's different these days because he hits balls before starting his working day for Tesco at a customer service centre in Dundee and the 45-year-old has just been reinstated as an amateur. He made his debut for Fife – a winning one in tandem with talented teenager Alex North – in a match against Midlothian at Drumoig last weekend and, work permitting, is planning to play in some of the 72-holers on the domestic circuit this season.
"I've not played much since Covid," Cupar-based Kelly told Scotland on Sunday as he briefly broke off from his practice session. "I lost my job due to Covid and was pretty lucky to pick up one at Tesco really quickly and things have moved on there, to the point that I have a better job now than when I started. Things are going quite well there and it feels as though there's a bit of a future. It feels as though you are pretty safe, solid and secure and you don't need to worry about things quite so much. So that's been really nice.
"I didn't play a lot of golf at all for a wee while. Not through anything other than being really busy at work. Not because I didn't want to play; I just couldn't give it the time I'd have wanted to. Even at PGA level, you have got to be able to dedicate a lot of time to your game and put in a lot of effort and I simply didn't have it. To be honest, and this was a wee while ago now, I wasn't that fussed about it as I was quite happy what I was doing and where I am.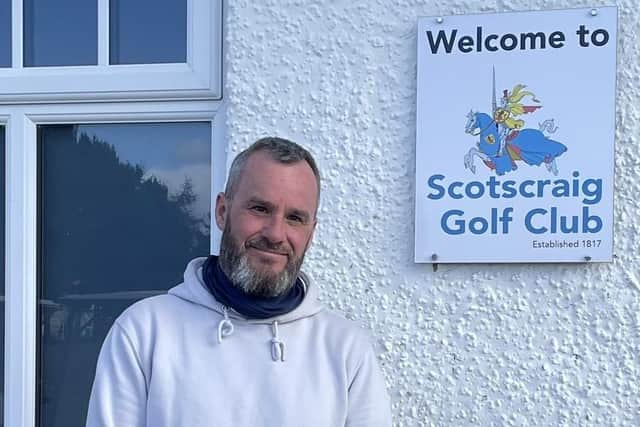 "I caddied at Kingsbarns last year in the summer. I think I did four rounds in the first week and I was like, 'I've got X amount of pounds from the caddying, so I am going to go and buy some second-half golf clubs'. Through the caddying, I found myself thinking 'I still love this', so I kind of figured that I couldn't dedicate enough time to still being a pro but I could maybe dedicate enough time to being a decent amateur. With the best will in the world, maybe not right at the top of the tree but maybe playing in the odd 72-holer here or there or something like that."
Six months after applying for his reinstatement, his amateur status was duly rubber-stamped by The R&A and, after posting scores of one-under, four-under and three-under – all on the Eden Course at St Andrews – he has started the new chapter in his career playing off plus 5.8. "Maybe plus three," he said, laughing, when asked what he was playing off when he turned professional in 1999. "I was playing with Alex on Sunday and I was trying to explain to him that, when I started playing amateur golf, if you played off scratch, you were one of the top guys in the country. A plus handicap was a Barclay Howard or Graham Rankin or Stevie Gallacher."
Kelly, who joined Scotscraig after receiving a warm welcome when he was weighing up his options in the St Andrews area, landed his first Scottish PGA title triumph in 2003 before repeating the feat in 2015 then again two years later. To put that achievement into perspective, John Panton, Sam Torrance and Bernard Gallacher are among the handful of players to have claimed that coveted prize on three or more occasions.
"A little bit of disappointment, if I was being totally honest," said Kelly, who made 15 appearances on the DP World Tour and 16 on the Challenge Tour, in assessing his professional career. "It's funny. I was trying to explain this to young Alex last weekend. He obviously knew a little bit about me and when I said that I would be a little bit disappointed about how things had worked out, he asked 'why?'. I said to him that when you had played golf as a pro as long as I had, it had only been at a really good level and you don't see beyond your little part of the game. You don't fully appreciate that actually getting there in the first place is quite an achievement.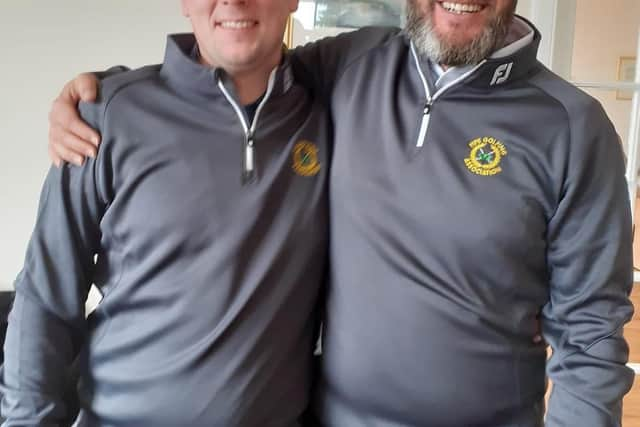 "I still have a little bit of 'yes, you got there but once you did, you didn't really do what you needed to do'. Things like winning the Scottish PGA three times was fantastic and no-one can take that away from you as your name is on the trophy and it will always be there. But I set out for a life in golf hoping to play golf on the TV for want of a better expression and didn't quite manage it. No regrets as I feel as though I worked hard, but a little bit of disappointment."
Kelly, who could team up with four other former professionals in George Murray, James White, Jimmy Mullen and Scott Crichton in a formidable Fife team, has certainly regained his passion for playing, but what does he feel is a realistic goal? "I've played a bit of golf over the last year or so with Niall Shiels Donegan (a talented young Scot who is based in California) when he was over and he's a terrific player," he said. "It will be hard to compete with guys like that, but, if I can get my golf in good shape, we'll see what happens. But I am absolutely loving it right now!"