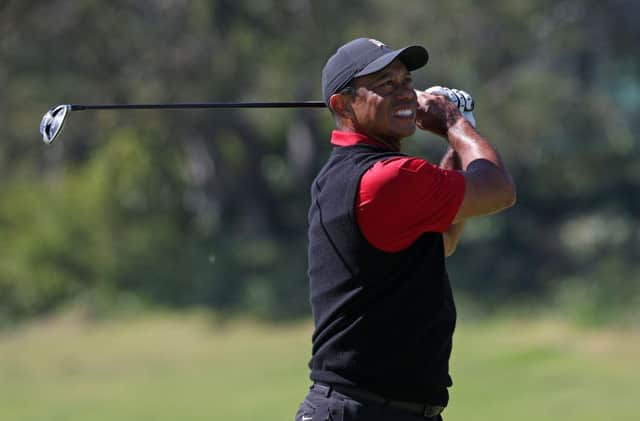 In his first outing with a card in his hand since missing the cut in last summer's 150th Open at St Andrews, the 15-time major winner tied for 45th behind Jon Rahm at Riviera Country Club in Los Angeles.
His week's work included a four-under-par 67 in the third round while he was also pleased how he handled the physical challenge of walking on all four days as he completed 72 holes for the first time since The Masters last April.
"It was progress, but obviously I didn't win," said Woods, who hosted the $20 million event through his TGR Foundation, in giving his overall summary of the week.
He will now make a decision about whether or not to play again before The Masters, with The Players Championship in three weeks' time believed to be his likely option.
"Like I told you guys last year, I'm not going to play any more than probably the majors and maybe a couple more. That's it, that's all my body will allow me to do. My back the way it is, all the surgeries I had on my back, my leg the way it is, I just can't.
"That's just going to be my future. So my intent last year was to play in all four majors, I got three of the four. Hopefully this year I can get all four and maybe sprinkle in a few here and there. But that's it for the rest of my career. I know that and I understand that. That's just my reality."