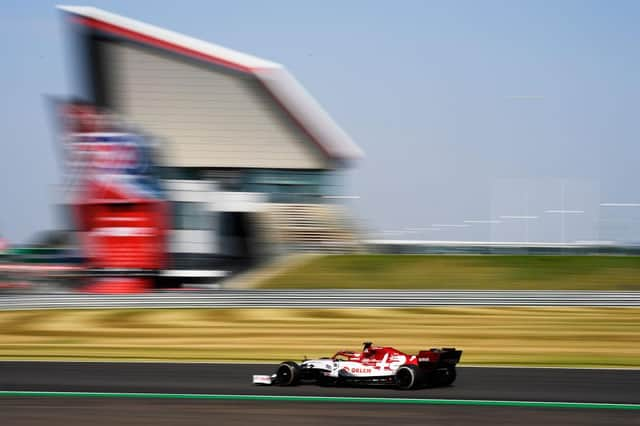 The British Grand Prix is the highlight of the summer for many motor enthusiasts, taking place on the Silverstone track and attracting global attention.
In 2020, the event was cancelled due to the coronavirus pandemic which led to restrictions on all international travel and spectator sports.
Here is everything you need to know about the event and what restrictions could apply.
When is the British Grand Prix 2021?
The British Grand Prix will take place from Friday 16 July until Sunday 18 July.
Practice runs will take place on Friday 16 July, while the qualifier will be held on Saturday 17 and the Grand Prix will take place on Sunday 18 at 3pm.
The British GP will be the tenth round of the competition, which will culminate on 12 December with the 23rd round in Abu Dhabi.
Who from the UK is in the Formula 1 team?
Twenty drivers in total will race across the Grand Prix calendar, including 2020 favourite Valtteri Bottas racing with Mercedes and Monaco's Charles Leclerc with Ferrari.
From the UK, Champion driver Lewis Hamilton will race with Mercedes, while 22-year-old Lando Norris will race for McLaren and George Russell will drive for British motor-racing manufacturer, Williams.
Will spectators be allowed to watch?
While nothing can be confirmed for the moment, there appears to be a high chance that spectators will be allowed to attend the British Grand Prix, at Silverstone.
Silverstone boss Stuart Pringle said there is a real possibility that fans could attend - but suggested 'Covid passports' may be an option to reduce risks of infection at the event.
The Sunday race is usually watched by over 140,000 fans at the side of the race-course.
The overall weekend tends to attract more than 300,000 motorsports enthusiasts.
Prime Minister Boris Johnson has outlined his roadmap out of lockdown, which suggests that from 17 May larger outdoor seated venues such as football stadiums will be allowed up to 10,000 people or be a quarter full, whichever is lower.
From 21 June, the Government hopes to lift this limit and potentially allow international travel to resume for leisurely purposes.
In 2020, the Silverstone course held two races but both were behind closed doors.
Where can I buy tickets for the British Grand Prix?
Paddock tickets are now available for all Formula 1 Grand Pprix events on the official website.
The 'Paddock Club' is described by Formula 1 as "more than just exquisite dining, inspiring spaces and exceptional service – it's access to the beating heart of F1."
"Only the teams themselves get closer to the screaming engines and hot tarmac. Welcome to a hospitality experience like no other."
A one-day ticket for Friday will set you back 834.64 euros (£722).
A Saturday-Sunday ticket can be purchased for 3731.33 euros (£3228).
If you wish to attend for all three days, a Paddock ticket will cost 4369.59 euros (£3780).
Other tickets have not yet been released on the official website. Many tickets purchased ahead of last year's cancelled event were rolled over to 2021.
What Covid restrictions could be in place?
Silverstone's Stuart Pringle told Sky Sports the arena had been made safe in "every way possible" to ensure the safety of drivers, their teams and spectators.
He added: " [Covid Passports] are something that fans would absolutely consider if it gives them a chance to go and see their sport, whatever that is.
"Certainly, our technical people are already having conversations with testing organisations.
"There has been talk between me and other sports and the Government about whether our electronic ticket systems could be linked to the data that is provided by a passport.
"It's not straightforward, but it's probably possible. So that's something I would vote for."
Pringle also said he had been "hugely heartened" by the support of fans who had bought tickets for this year, but added nothing was certain with regards to the event.
He said: "Have we modelled the different scenarios? Absolutely we have, we've modelled it very well. We've just got to see how these first few steps go.
"There will be trial events. There'll be learnings from those and we've offered to participate in that.
"If we can help in any way to get us closer to the chequered flag and the chance of a live event then, great, that's what we'll do."
The UK government has said it hopes all social distancing restrictions will be lifted by the end of June but this is a 'no sooner than' timeframe, meaning restrictions could be applied to the event in mid-July.