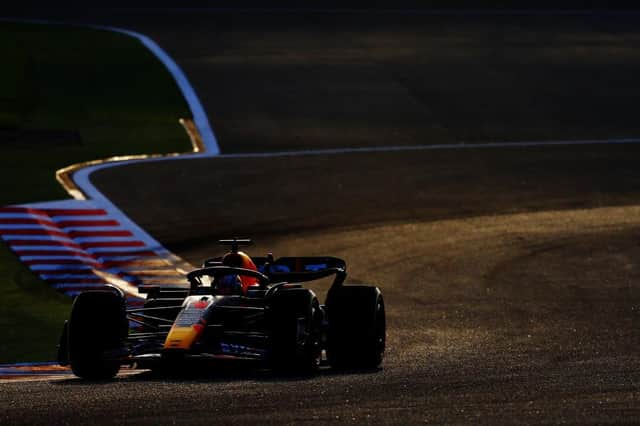 The globe-trotting series of races will kick off with the Bahrain Grand Prix on March 5 – with Max Verstappen hoping to make it three World Drivers' Championships in a row for Red Bull.
The teams have put the finishing touches to the cars that will be competing in the ultimate motoring challenge and are now putting them through their paces on the track – hoping all the hard work over winter has paid dividends.
A total of 20 drivers from 10 teams will be taking on a record 23 races in the coming months to decide who will lift the drivers and constructors titles.
Here's everything you need to know about the drivers and the races they'll be competing in.
Who are the drivers in the 2023 F1 Championship and what are their records?
Red Bull
Championships: 2 (2021, 2022)
Ferrari
Mercedes
Championships: 7 (2008, 2014, 2015, 2017, 2018, 2019, 2020)
Alpine
McLaren
Alfa Romeo
Aston Martin
Championships: 2 (2005, 2006)
Haas
AlphaTauri
Williams
What races are in the 2023 F1 World Championship and who are the reigning champions?
Here are the details of all 23 races in this year's F1 season.
Bahrain Grand Prix (Sakhir)
2022 winner: Charles Leclerc
Saudi Arabian Grand Prix (Jeddah)
2022 winner: Max Verstappen
Australian Grand Prix (Melbourne)
2022 winner: Charles Leclerc
Azerbaijan Grand Prix (Baku)
2022 winner: Max Verstappen
2022 winner: Max Verstappen
Emilia Romagna Grand Prix (Imola)
2022 winner: Max Verstappen
Monaco Grand Prix (Monte Carlo)
2022 winner: Sergio Perez
Spanish Grand Prix (Barcelona)
2022 winner: Max Verstappen
Canadian Grand Prix (Montreal)
2022 winner: Max Verstappen
Austrian Grand Prix (Spielberg)
2022 winner: Charles Leclerc
British Grand Prix (Silverstone)
2022 winner: Carlos Sainz
Hungarian Grand Prix (Budapest)
2022 winner: Max Verstappen
Belgian Grand Prix (Spa-Francorchamps)
2022 winner: Max Verstappen
Dutch Grand Prix (Zandvoort)
2022 winner: Max Verstappen
Italian Grand Prix (Monza)
2022 winner: Max Verstappen
Singapore Grand Prix (Marina Bay)
2022 winner: Sergio Perez
Japanese Grand Prix (Suzuka)
2022 winner: Max Verstappen
Qatar Grand Prix (Lusail)
2022 winner: Race not held
United States Grand Prix (Austin)
2022 winner: Max Verstappen
Mexican Grand Prix (Mexico City)
2022 winner: Max Verstappen
Brazilian Grand Prix (Interlagos)
2022 winner: George Russell
Time: 06:00 (November 19)
2022 winner: Race not held
Abu Dhabi Grand Prix (Yas Marina)
2022 winner: Max Verstappen