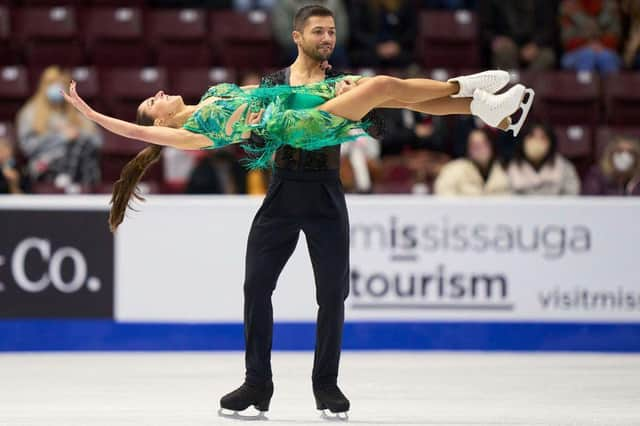 It has been confirmed that the couple have qualified for the final of the competition, which will be held in Turin, Italy in December. They placed silver in both of their Grand Prix assignments – Skate Canada, in October and the John Wilson Trophy in Sheffield earlier this month.
They will be the first British ice dancers to make the final since Edinburgh skaters Sinead and John Kerr qualified in 2009, placing fourth at the event.
Gibson, from Prestwick, said: "We're just so happy to have qualified this year and get the chance to compete in one of the most prestigious events in our sport."
Speaking after their medal placement at the John Wilson Trophy, Gibson and Fear, who train at the Ice Academy of Montreal in Canada, said it had been a long-term goal of theirs to qualify for the final. They have previously won bronze at Grand Prix events in previous years, but have not made the final.
The Grand Prix series is made up of six fixed events in the figure skating calendar. However, a Grand Prix was assigned to the UK for the first time this year after competitions usually held in China and Russia were relocated due to the war in Ukraine and Covid travel restrictions respectively. Other Grand Prix events have taken place in Japan, France, Canada and the US, with the last competition set to be held in Finland this weekend.
Skaters are assigned a maximum of two Grand Prix placements and are given a score based on their results. Although the Finnish Grand Prix is still to take place, Gibson and Fear have already earned enough points to qualify, along with Madison Chock and Evan Bates of the US, Laurence Fournier Beaudry and Nikolaj Sorensen of Canada and Italy's Charlene Guignard and Marco Fabbri. It is likely that Piper Gilles and Paul Poirier of Canada and US skaters Kaitlin Hawayek and Jean-Luc Baker will earn the final two spots.