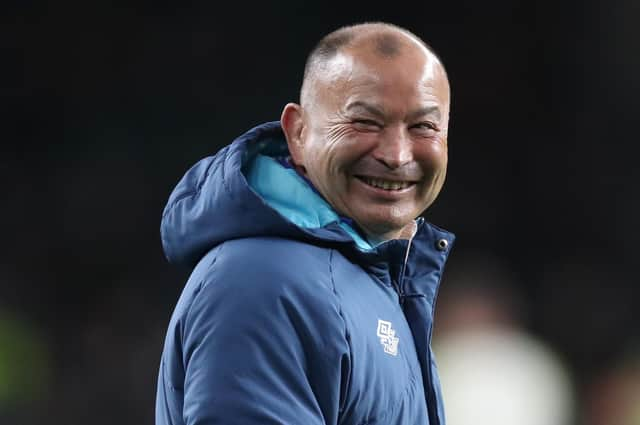 The 62-year-old is returning as head coach on a four-year deal in place of the sacked former Glasgow Warriors coach Dave Rennie, having previously led the team from 2001 to 2005 and oversaw the 2003 World Cup final defeat to England.
Jones' seven-year tenure in charge of England ended in December with his sacking after a run of results in 2022 that included six defeats and a draw in 12 matches. Jones, who will also oversee Australia's women's team the Wallaroos, will begin his new job on January 29, with the men's World Cup starting in France in September.
He said: "It is a wonderful opportunity for me to be able to come home to Australia and lead my nation to a Rugby World Cup. It is going to be an immense period for Australian rugby. As a proud Australian, it is a great honour to be able to come home and lead the national team during these years. The Wallabies squad is a really talented group of players with good depth – if we can have everyone fit and healthy going into the World Cup this year, I am confident that we can go to France and break the 24-year drought of winning the Rugby World Cup.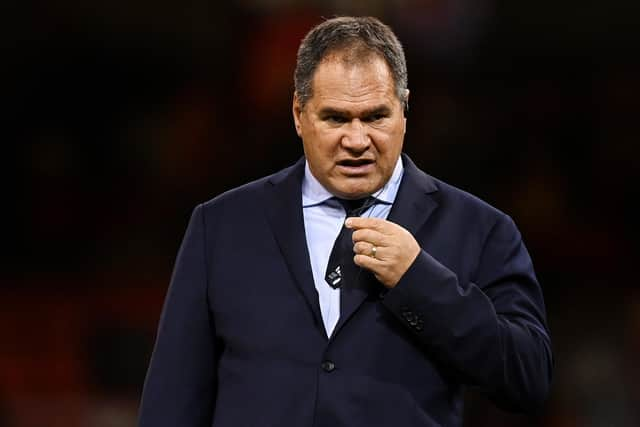 "I saw how gutsy the Wallaroos were in the Rugby World Cup in New Zealand last year. It looks like there is a real spirit in that group that will drive the women's programme forward ahead of their next World Cup in 2025. I am really looking forward to getting back home and getting stuck in."
Former Wallaby Tim Horan said hiring the Tasmanian was "brave and has some risk". "Eddie Jones as new Wallabies coach……brave and has some risk. But maybe a risk worth taking considering the Wallabies current win/loss ratio," the two-time World Cup-winning centre tweeted. Need a Bledisloe Cup (within 2 years) and RWC Semi and Lions win to justify the decision. Strap yourself in for the ride."
Horan's fellow 1991 World Cup winner Simon Poidevin supported the move, saying the Rugby Football Union had given Australia "a true gift" by sacking Jones. "Rugby Australia has made the right decision in appointing Eddie Jones," he told the Sydney Morning Herald. "The Rugby Football Union gave Australian rugby a true gift when they sacked Eddie, putting in play one of the most talented, successful and hard-working rugby coaches the world has seen."
But not everyone was so enthusiastic. Australia's leading World Cup try-scorer Drew Mitchell tweeted: "It reminds me a lot of 2019. 6-8 months before a World Cup, Rugby AU's leadership lose faith in the current coach. 2019 they appointed a selection panel because they didn't have faith in (Michael) Cheika. 2023 they sack Rennie. At what point does the focus turn on the people who make the appointments in the first place? These tweets aren't about my thoughts on who or who shouldn't be the man in charge. To some extent, feels like history is repeating itself."
However, Rugby Australia chairman Hamish McLennan said: "It is a major coup for Australian rugby to have the best coach in the world return home to coach the iconic Wallabies and to oversee the Wallaroos programme. Eddie's deep understanding of our rugby system and knowledge of our player group and pathways will lift the team to the next level. This represents an opportunity to secure a coach of immense expertise and experience at the biggest competitions, and we did not want to miss it."
Jones had a winning record of 73 per cent across his time with England, and guided the team to three Six Nations, one Grand Slam and the final of the 2019 World Cup in Japan, in which they were beaten by South Africa.