Complacency cited as Scotland seek to end wretched run against Warren Gatland's Wales
The mantra from the Scotland camp since beating England is making sure they back up the performance at Twickenham with a win over Wales.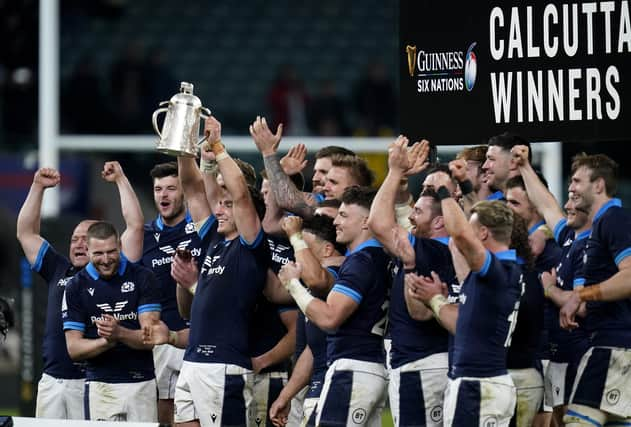 It is something they have failed to do in each of the last two seasons and scrum coach Pieter de Villiers thinks complacency may have been to blame. The Calcutta Cup game has always been seen as Scotland's biggest of the Six Nations and Gregor Townsend has never tried to shy away from that, but beating England in the opener has led to some unwanted consequences. Wales beat the Scots in round 2 last year and in 2021 and the coaching staff are working hard to avoid a hat-trick when the Welsh come to Murrayfield on Saturday.
"We probably shouldn't dwell on the past too much," said De Villiers when pressed about failing to beat Wales after defeating England. "But I think there's been a mix of factors. There could have been a bit of complacency at times. It could have been under-estimation of your opponent. It could have been that the next opponent realises we are a good team - and so they up their game as well. It could be dwelling on that victory for too long and not moving on immediately to look at how we can get better. It's a mix of all of those things. Maybe also maturity. Maybe the team is a bit more mature this week and we will deal with it better."
Scotland brought in the mental skills coach Aaron Walsh to work with the squad before the autumn internationals and De Villiers is confident he can rid the group of any notions of complacency or the other factors that have contributed to the disappointing results versus Wales. "He can assist us with the mental preparation side of things," said the scrum coach. "I think we're better prepared to take this challenge on, whilst also still respecting our opponent."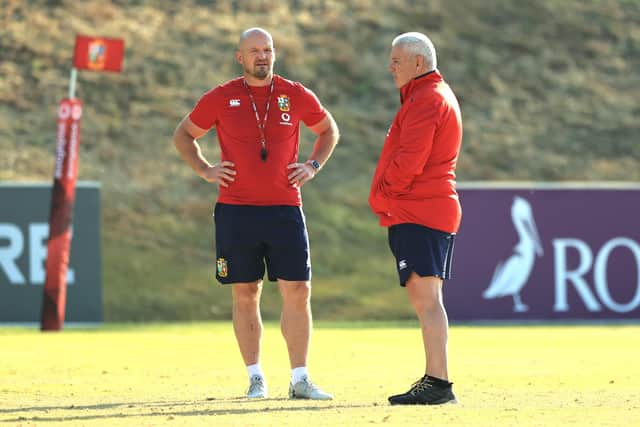 With Warren Gatland back at the helm, Wales opened their Six Nations campaign with a 34-10 home defeat against Ireland. De Villiers felt the result flattered Ireland and noted that Wales held their opponents to parity in the second half. He also played down the fact that Scotland have never beaten Wales while Gatland has been head coach. Their only two wins in the last 15 years have come in 2017 and 2020 when Rob Howley and Wayne Pivac, respectively, were in charge. "We're probably concentrating more on what we need to do right," said de Villiers. "It's not Warren on the pitch, it's 15 players against 15 players. It's probably more about our processes and what's gone wrong in the past in terms of execution rather than Gats."
Townsend worked alongside Gatland on the 2021 Lions trip to South Africa, taking charge of the tourists' attack. While it might give the Scotland coach an insight into the New Zealander's methods de Villiers pointed out that the opposite may also be true. "It might help. But it might help Warren that he's worked alongside Gregor as well. It's one of those things that we don't tend to look too far into. It's more about our processes, our gameplan, and getting that right. Nowadays everyone knows a bit about everyone."
Comments
 0 comments
Want to join the conversation? Please or to comment on this article.