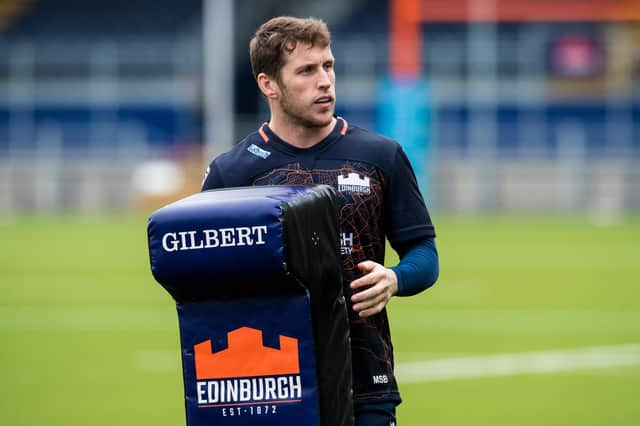 Blair announced last Friday that he is standing down at the end of the season and Bennett, who signed a new two-year contract extension with the capital club on Wednesday, admitted it came as a shock.
The Scotland international has rediscovered his best form under Blair after being stymied by a combination of injury and a more pragmatic style of rugby under his predecessor Richard Cockerill. Bennett is now determined to finish the season as strongly as possible to give Blair the best send-off possible.
"From our point of view, what we see is the excellent coach on the pitch," Bennett said. "When we see him on the pitch, he's loving it. And like he said, that's his passion - the coaching. He's done a great job for us and we're obviously disappointed he's stepping down. From a players' point of view we can't thank him enough for what he's done for us in the last couple of years.
"But we're people first. He wants to do more of what he enjoys more and I've got a huge amount of respect for him for saying 'you know what, this is what I want to do, and this isn't for me'. So I've a huge amount of respect for him for making that decision but that doesn't take away from what he built here and whoever ends up coming in, they've got a blooming great foundation that Mike has built for them."
The 30-year-old centre was a surprise omission from Gregor Townsend's Six Nations squad but will be pushing for a place on the plane to the World Cup in France in September after committing his future to Edinburgh. He admits to having had mixed emotions watching Scotland - and particularly the centres - doing so well when he is stuck on the outside looking in.
"It's hard, because obviously I want to be there, everyone does, and I'm not, so it's not the easiest to watch," Bennett confessed. "But at the same time they are my mates and I'm delighted to see them doing well."
Bennett has an opportunity to remind Townsend of his international credentials when Edinburgh take on Leinster in the URC at the DAM Health Stadium on Saturday.
"Every game is an opportunity," he stressed. "I just wanted to go out and do my best. It doesn't matter who we're playing or what week it is, my aim is go out and play the best I can and this weekend is going to be no different. If I go out there and play well and something happens off the back of it, then brilliant. But I just need to go out and do my best for the team."
On signing his new two-year deal Bennett added: "The last few years especially, I've found myself being more me on the pitch. You're seeing more of what I'm good at and it was an easy decision because of that. From what I've been doing here I've managed to push myself back into the international mix. I feel at home here so it was an easy decision to stay."