He expects to name his squad for the tournament in France at the beginning of May and they will then go into a training camp at the end of that month for a four-week block. After a two-week break they will return to camp to prepare for four World Cup warm-up Test matches, against Italy (at home), France (home and away) and Georgia (home).
Townsend's contract expires at the conclusion of the tournament and he acknowledged that the uncertainty over his future will continue to be a dominant theme until a decision is made. Asked if he expected an announcement before the World Cup, he said: "I wouldn't know. I would imagine if there is a final decision, then it would be made public to stop you guys asking questions. I think now we're into initial conversations. We'll see over the next two weeks how they develop. But at least we've started having those conversations, which is a positive."
Townsend said he was unsure whether his future depended on what happens at the World Cup but that would seem unlikely given talks have already begun. He was asked in the immediate aftermath of Saturday's 26-14 win over match if he wanted to remain in post, and answered in the affirmative but without any great conviction. "Yes, at this stage," he said, "but it's not the time to be answering these questions when you're just off a victory, the crowd are behind the team and you're connected with the players. It's a great feeling, but I don't want to commit to anything just now. There's conversations that have started and they'll start up again after some time off. We'll see how they develop."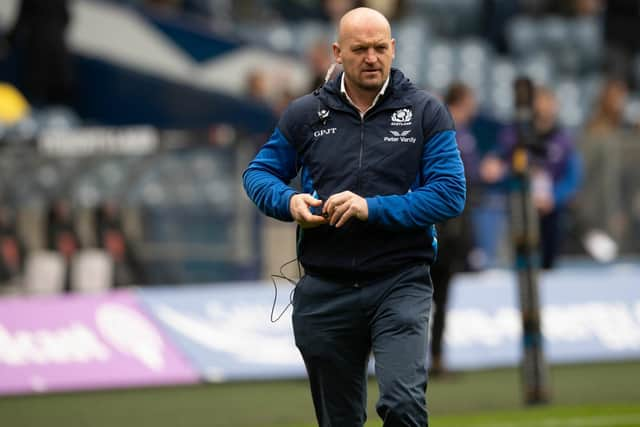 The win over Italy meant Scotland ended their Guinness Six Nations campaign in third place, their highest finish since 2018, behind Grand Slam champions Ireland and second-placed France. The Scots will lock horns with the No 1-ranked Irish again in Pool B of the World Cup, the toughest group in the tournament, which also contains holders South Africa, Tonga and Romania. Only two teams will advance to the quarter-finals.
"We start against South Africa [on September 10], the No 3 team in the world," said Townsend. "They are still the world champions. We need to be at our best level for that game. We've got good warm-up games. We know Italy are a good team, as we've seen at the weekend. France home and away, the No 2 team in the world. That'll be a good test for us. Georgia will also give us a real challenge up front."
Scotland will be bolstered by the return from injury of Darcy Graham, Rory Darge and Adam Hastings who all missed the Six Nations through injury.