Ireland will come to Murrayfield as the No 1 ranked team in the world and defending an unbeaten record against the Scots which stretches back six years and seven matches. They are also now five points ahead of Scotland in the Six Nations. Townsend's team ran the second best side in the world close in Paris on Sunday before falling to a 32-21 defeat and the coach believes they can take heart from a performance against France in which Scotland started poorly, then gained the upper hand before seeing their comeback hopes dashed by a late try.
"It is different opposition but we know Ireland's strengths," said Townsend. "We have got to make sure they are not in our 22 very often as they can really get their game going when they get in there. We have to focus on ourselves too because the way we are playing are causing teams problems and we have to get our game out against them. We caused them problems a year ago in Dublin but we are a better team now. Sunday will be so important for our growth with the belief we showed and the things we can do better. If we do better we win games like that."
Scotland lost 26-5 at the Aviva last season but Townsend has consistently said the performance was his side's best of the championship. They are now more consistent and prolific and remain second in the standings after bonus-point wins over England and Wales. Townsend felt the performance against France was a step up from those games.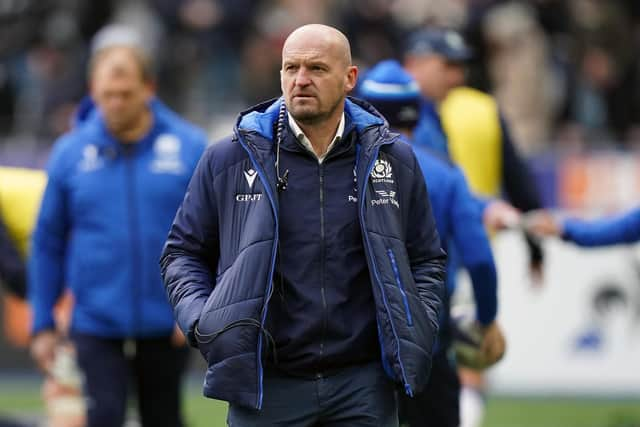 "Some of the play was fantastic but it showed who we are," said the coach. "We are playing a team that had not lost a game in 2022, at home, and we are gutted we don't win, gutted we don't score four tries. We scored three tries and left two or three out there so that shows that this team can take on anybody in the world."