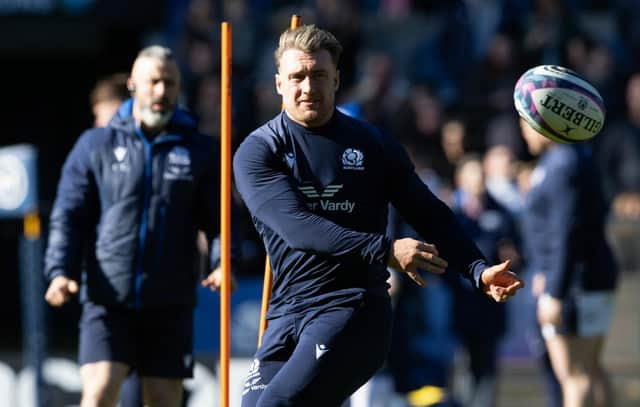 If Friday's starter was unappetising then this afternoon's main course should be an altogether tastier encounter as Townsend seeks a victory over the one Six Nations side he has yet to beat in his near six-year tenure as head coach. A home win would deliver a tangible reward in the shape of the Triple Crown trophy but Scotland will need to arrest a wretched run of form against opponents who have beaten them seven times in a row since Townsend took the helm. The coach is an ardent admirer of Irish rugby and would love to see the Scottish game ape some of their success which is built on a strong domestic game, with few imports.
"It's not a frustration, more of an inspiration," he said of Scotland's recent record against them. "When I was Glasgow coach we looked very closely at Leinster and asked ourselves, 'Can we replicate that and potentially better it?' Whichever personnel was playing didn't really affect the performance – the level of cohesion was still there, whether it was the first or second team, they were still able to be really competitive. We looked at the Irish model to see what we can learn from it, anything we can do better to get young Scottish players through. The four Irish teams only have a small number of foreign players so young Irish players get opportunities. You saw Leinster last weekend against Edinburgh. Not many people outside of Leinster would have known those players and they still looked very good. So there is still a lot we can take from that Irish model.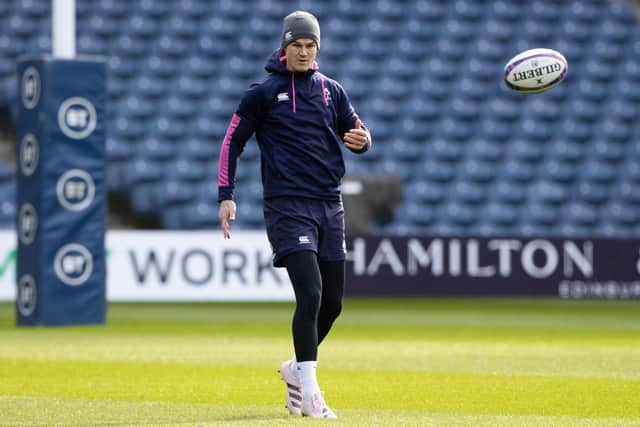 "It has not just been successful in the URC – they are the number one team in the world. They will have a long-term process to continue in the top one, two, three teams in the world for the next few years. Because these players are coming through, the way they play and the cohesion they play with means they will be very consistent at Test level over the next few years, even if they lose players to retirement. It is not based on individuals.
"I think Brian O'Driscoll coming through was a massive boost to Irish rugby in the early 2000s – a world-class player who took a team that was always very competitive and were really tough in the forwards to another level then. Now they have got skill, physicality and cohesion right throughout the team. They are not affected so much when players drop out or are injured. Look at Ross Byrne at Leinster when Johnny Sexton has not been available. That is because of the cohesion they have in their top teams."
Sexton is available to face the Scots, primed for one last hurrah at Murrayfield, and his duel with Finn Russell offers a fascinating sub-plot, maybe more. Stuart Hogg described Sexton yesterday as "an absolute rugby genius" but Scotland have one of those too and if Russell can impose himself on the game in the way he has done in this season's earlier Six Nations games then he can unleash a backline that is as good as any in the tournament. To do that, Scotland will need to provide him with a steady supply of ball and herein may lie the problem. The Scots have struggled to cope with Ireland's sheer physicality in recent seasons and Townsend and his players have stressed this week the importance of the contact area. Ireland's ability to go through the phases may not be particularly exciting to watch but it's effective at stretching the opposition and Sexton, at 37, still retains the priceless knack of spotting defensive weaknesses.
Townsend has labelled Andy Farrell's team "the best Ireland side that we've faced" but the Scotland coach believes there is more to come from his own team who downed England with maximum efficiency, produced a scintillating second half to destroy Wales and then played well in Paris while suffering their first defeat of the championship. Hogg's 100th cap lends the match an extra dimension and the hope is Scotland can channel the emotion of this landmark occasion to elevate their performance against the best side in the world. Jack Dempsey's inclusion seems like an offensive move, suggesting Scotland will try to take the game to Ireland. France's huge win over England means the Irish cannot win the championship on Sunday but Scotland can take the Triple Crown, something that would send the home supporters in the sell-out crowd into raptures. Townsend, ambitious as ever, wants more than that.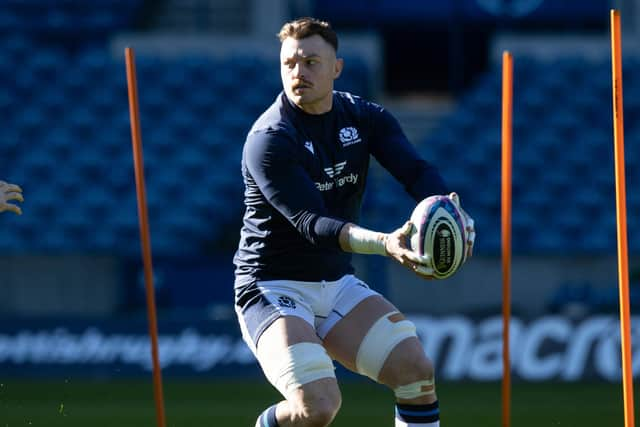 "We know there is a Triple Crown at stake this week, but it wouldn't be something we talk about going into a tournament," said the coach. "It's something we've not had since 1990 which shows how tough it is to achieve. We would talk about it a lot more if we have it after Sunday afternoon. The goal is winning the championship. We could have been in a better position to do that, obviously, by winning against France or even just by picking up bonus points. That was a big frustration out of what we believe was a performance that should have led us to a win. But we've still got a chance."