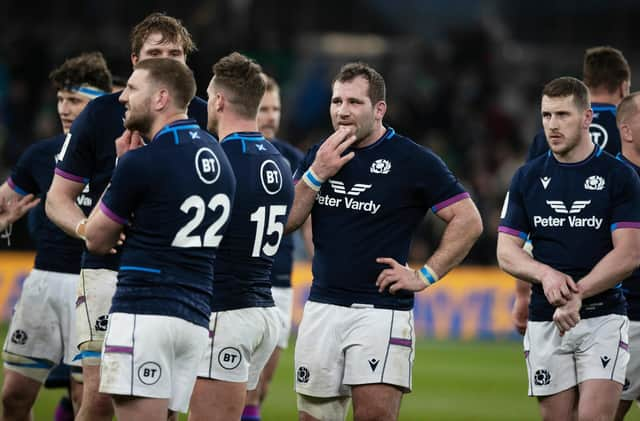 It's a sobering statistic and one that bookmakers suggest will not be changing any time soon. Across the board, Scotland are fifth favourites to win this season's Six Nations and available at 22/1 with the more generous odds-setters. Only Italy are a longer price. But is it fair, or even accurate? Under Gregor Townsend, the Scots have placed third, fifth, fourth, fourth and fourth in five championships, winning 12, losing 12 and drawing one of their 25 matches. Townsend's 50 per cent record exceeds anything achieved by his predecessors in the pro era and Scotland have twice finished above England on his watch, once above France, twice above Wales and five times above Italy.
The closest they have come to being genuine title contenders was in 2021 when they defeated England, France and Italy but lost by a single point to eventual winners Wales and by three to Ireland. Had they not conceded a late try to Louis Rees-Zammit against the Welsh at Murrayfield it would have been the Scots who finished top of the pile. Fine margins.
Townsend puts Scotland's failure to win the championship since 1999 down to improving standards across the board and points to the world rankings where Ireland and France occupy the top two places, ahead of the traditional powerhouses from the south.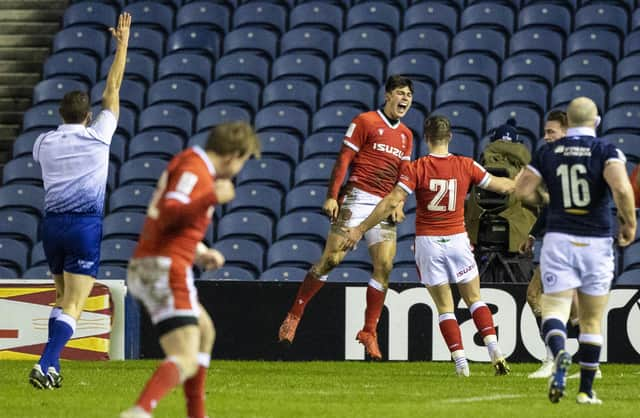 "The opposition has improved a huge amount," said the coach. "Back in the '90s maybe one or two teams [from the Six Nations] were playing well and in the top five or six in the world, now we've got two teams that are leading world rugby. Every team has improved in the north over the last ten years, so even though we've improved and we've had some big results against northern hemisphere and also southern hemisphere opposition, the Six Nations is at a higher level than ever before.
"[Another reason is] us not building on wins. The big frustration was two years ago, where we were 17-3 up against Wales after beating England in the first round and we didn't see that victory out. That could have given us an opportunity to win the title that year. You also need a bit of luck. And luck could be the injuries that you suffer or don't suffer, it could be a decision from a referee, lots of factors. But you have to play well. You need your team to play well to have a chance, and do that over five games."
Townsend was a cornerstone of the 1999 side but acknowledges that circumstances shaped that team to a certain extent. He started the opening game against Wales at outside centre and only switched to stand-off after Duncan Hodge broke his leg early in the second half. Townsend stayed at 10 for the remainder of the tournament, scoring a try in each match as part of a memorable midfield axis with John Leslie and Alan Tait.
"We were losing after 50 or 60 minutes to Wales and the team that ended up playing the remaining games only came about because of a couple of injuries we got during that opening game. That momentum we got from beating Wales in that first game set us up for a great season. Momentum breeds confidence and belief and obviously if you win your first two games you've got more chance of winning the tournament because you've got the points on the board and that's why the opening rounds in this new format, with two games for every team, is so important. If you can get through that with two wins then you are in a very, very good place. But even if you get really good performances and one win you are still in with a chance of winning the championship."
For the third year in a row Scotland will face England then Wales in their opening two games, with Townsend's side looking to become the first Scotland team in over half a century to beat the Auld Enemy three times in a row. Townsend had the measure of Eddie Jones, winning three, drawing one and losing one of their Six Nations duels. Jones' departure and the arrival of Steve Borthwick make England something of an unknown quantity. It's the new coach's first game in charge and he will be aided by Kevin Sinfield, the former rugby league great who was his defensive expert at Leicester Tigers as they won the English Premiership last season. Given how little time the new regime has had to work with the players, Townsend expects England to keep it simple, and probably be set-piece orientated.
"If you were a betting man you would say it will be similar to how Leicester played under Steve and Kevin," he said. "They're the head coach and defence coach and they've got big roles in the team. But there's no game that you can show to the players, 'This is what they did last game against South Africa', because they've got different coaches. But we know the players pretty well now. Edinburgh have gone up against Saracens this season. A lot of the players are familiar to us - we've just got to adapt to whatever they throw at us. Our feeling is it won't be too expansive early on. It's the first game, Leicester have a big kick-chase pressure philosophy, so if that's what they bring we've got to make sure that we deal with that but also put our game in place."