Maybe Rishi Sunak has an ulterior motive behind supporters bus' climbdown - Aidan Smith
Is Rishi Sunak a football fan? I mean, he claims to support Southampton, having been born in the city, but he doesn't strike me as the type who has a hot ear every matchday from tuning into the action at St Mary's.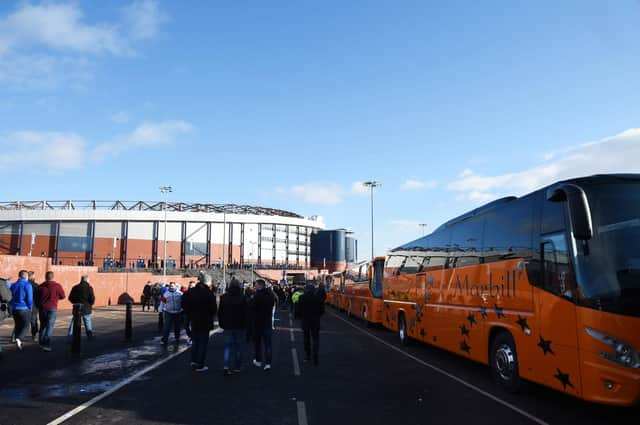 Far less a subscriber to The Ugly Inside, the Saints' longest–running fanzine now with an online moan-zone, where the topics currently under discussion include: "Who will last longer in their role - Rishi Sunak or Russell Martin?" (The 29-cap ex-Scotland defender is the club's manager, at least for now).
And I really can't see the PM with a red-and-white scarf knotted round one wrist - this would look odd given his favoured "tech bro" style of an immaculate white work-shirt with severely rolled-up sleeves - while chanting a popular choon from the Dell days, "When I Was Just a Little Boy". It goes like this: "Should I be Pompey?/Should I be Saints? … Wash your mouth out, my son/Go and get your father's gun … "
Obviously that's committed fan behaviour and Sunak doesn't have to be quite so obsessed to declare an interest. Indeed, since he's leader of His Majesty's Government I'd rather he wasn't as there's work to be done right now - a mountain of it. So given the ongoing issues - the boats, the schools, the 29 percent rise in the price of butter over the past year - I can't help wondering if he's just been on the phone to his Senior Traffic Commissioner for the UK to tell him: "Um, this stuff about supporters' buses in Scotland? It's not going down well. Best kill it."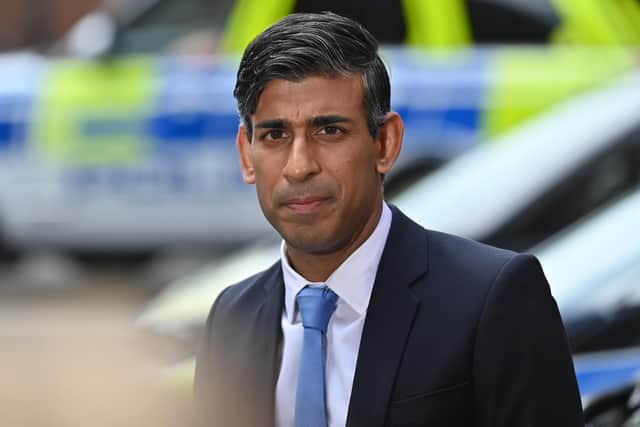 Or is this just me being cynical? Does Sunak really not have the upcoming Scottish by-election - Rutherglen and Hamilton West - in his waking, quaking thoughts? Is he truly not worried that proposals condemned, among other things, for being yet another example of Westminster ignorance of Scotland could play into the hands of the SNP, a party currently very much in need of this kind of own goal?
Those proposals, they did a rare thing. They got the Nats' Humza Yousaf and the Scottish Tories' Douglas Ross leaning together on yon metaphorical terracing stanchion, hunkered so close that one could blow on the other's Bovril to cool it down, and finding themselves in a sweet moment of complete consensus.
They both used the word "ludicrous" to describe the plans, which is uncanny and indeed ludicrous. Others found different forms of condemnation: petty, interfering, heavy-handed, authoritarian and demonising. And while our clubs may have been summarily dumped out of Europe, while they may often bicker and squabble among themselves, on this issue there's been the type of watertight, 100 percent agreement that floundering governments can only dream about.
After 48 hours of - metaphorical - pie crusts and loo rolls being hurled at his door, Richard Turfitt, the Senior Traffic Commissioner, admitted: "It is clear to me that there is further work required to understand the full impact of the introduction of any proposed guidance in Scotland." Regarding that guidance, Richard has turfed it.
Although voluntary, the plans, if acted upon, would have meant supporters' buses only being allowed to stop at pubs, and alcohol to be bought, if this was "ancillary to a substantial meal".
In addition buses could only have stopped within ten miles of a stadium with the prior agreement of a "DFO" - dedicated football officer - which all clubs would have had to appoint for travel to games.
There would have been further restrictions: arrival no earlier than two hours prior to kick-off and no later than one hour before. Then, game over, buses would have had to have been smartly on their way within 30 minutes of the final whistle.
Turfitt's mention of "full impact" is an admission that he hasn't understood, well, anything about Scottish football: not the fact we don't have a tourist league like England nor the cultural significance of Stonehaven as the sine qua non of fish supper halts. (Though some sophisticates like your correspondent reckon Inverbervie is superior, and well worth the slight detour).
I'm intrigued by these DFOs. Would they have had to wander round bar tables checking fans were stuffing their faces with food? ("Come on Davie, you need chips for that to count as substantial … Now Bobby, I told you on the Motherwell trip: ancillary doesn't mean ten packets of crisps.") Hopefully such dark arts will remain a mystery.
Seriously, though, the Traffic Commissioners had stated their "concern that incidents of football-related violence and disorder do still occur and may be increasing". This incensed the travelling tribes who pointed out that relationships between supporters and bus operators were long-established and trusting and that fans knew the risks of misbehaviour to their continued enjoyment of the grand tradition of awaydays and so rigorously self-policed the excursions.
Turfitt uses the word "understand". Possibly he means there's been a failure on the fans' part to follow what his department are trying to achieve with the guidelines. But maybe it's this: he has not understood what it means to be a Scottish football supporter. How important the game is to the fans and those who make part or all of their living from it. How football is a different game here, appreciated differently from other countries and, just perhaps, a wee bit more loved.
Well, I think he needs to be educated. He needs to be put on a bus bound for Ross County on a Tuesday night in January. He might sample incidental pleasures about the game here that, in his way, he'd call "ancillary". But he might have to agree that the whole experience is "substantial".
Comments
 0 comments
Want to join the conversation? Please or to comment on this article.