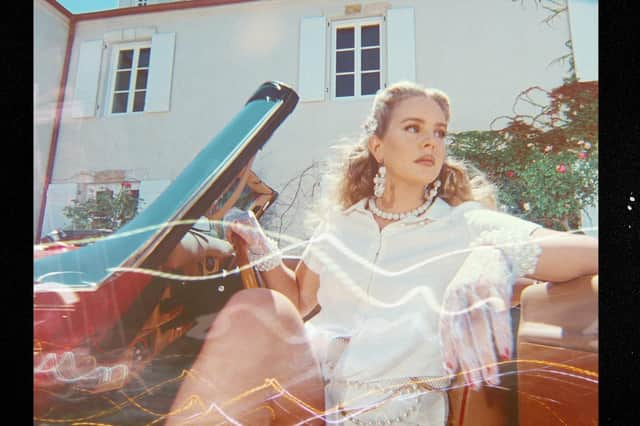 Lana Del Rey: Chemtrails Over the Country Club (Polydor) ****
Justin Bieber: Justice (EMI/RBMG/Def Jam Records) ***
Mairi Campbell: Storm (Holy Smokes Records) ****
Louise Quinn: Gates of Light (Shimmy Disc) ****
Having raised her own bar as one of pop music's most audacious stylists with her superlative sixth album Norman F***ing Rockwell!, Lana Del Rey strips things back on follow-up Chemtrails Over the Country Club, paring away the usual sumptuous, widescreen soundscapes to soft focus piano and guitar accompaniment, lightly supporting her intimate delivery.
Del Rey has foregrounded the country flavours in her music, though it's all done in the best possible taste. Where Taylor Swift took a leaf out of her book on a couple of the better tracks on her Grammy-winning Folklore, it sounds like Del Rey is returning the compliment on the barely-there opening track White Dress. The singers share a producer, Jack Antonoff, who encouraged Del Rey to go with her improvised vocal, an agonised whisper at the breathy top end of her range.
However, there is much else that is familiar and comforting, from the languorous piano balladeering of the title track to the sultry slowburn of Let Me Love You Like A Woman. Del Rey plays her femme fatale hand to the max on the amour fou Americana of the David Lynch-referencing Wild at Heart, and takes inspiration from the legendarily tumultuous relationship of Tammy Wynette and George Jones on Breaking Up Slowly, the most overtly country tune on the album.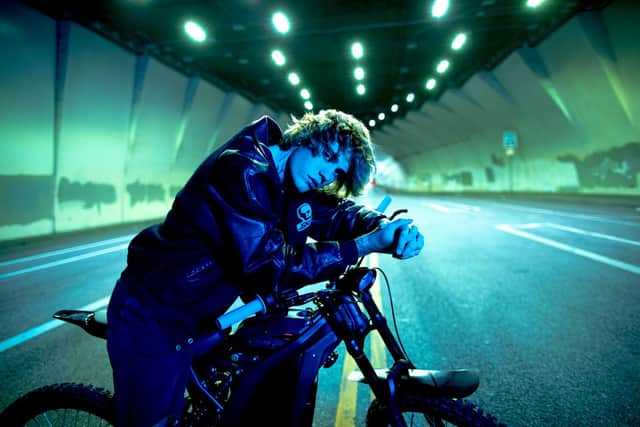 The cultural bingo continues on Dance Til We Die, which namechecks her sheroes Joni Mitchell and Joan Baez and inhabits the tasteful rootsy rock tradition of Linda Ronstadt. She rounds off with an exquisite, respectful rendition of Mitchell's For Free, with guests Weyes Blood and Zella Day, which unwittingly overshadows her own songs. Never mind Taylor Swift, this is the territory Del Rey should and can aspire to.
Barely a year on from the release of his fifth album, Changes, Justin Bieber is back to put his lockdown thoughts on record. Despite his lofty Instagram declaration that "I want to continue the conversation of what justice looks like so we can continue to heal," Justice the album is more notable for its undemanding pop R&B and its various teenybop expressions of devotion (Off My Face, Die For You).
Now in his mid-20s, the Canadian pop superstar is ready to reckon with the toll of childhood stardom on the autobiographical Lonely, sure to be lapped up by his Beliebers, while the pop gospel hook of Holy and summer R&B of Peaches will please the casual listener.
Back in the before times, when hordes could mingle innocently on the streets, the giant promenading puppet Storm provided an entrancing highlight of Celtic Connections 2020, wading through the streets of Glasgow with her warning of climate apocalypse underscored by Mairi Campbell's elemental soundtrack booming from the speakers.
Storm sounds no less atmospheric in isolation, with its seamless melange of traditional instrumentation and hypnotic beats, harking back to the heady world fusions of Afro Celt Soundsystem, Sinead O'Connor and Shooglenifty, Kate Bush's work with Trio Bulgarka and Robert Plant's Strange Sensation outfit.
Bare, bleak maritime laments contrast with Middle Eastern mantras, distorted guitar rubs up against taut viola, a woozy pulse underscores soulful strings, and a ululating vocal resonates over the distant lap of waves in this immersive sonic concoction.
Louise Quinn, formerly of A Band Called Quinn, made creative use of lockdown to produce Gates of Light in collaboration with her husband Bal Cooke and producers/remixers Kid Loco and Scott Fraser in Paris and London. The result is a classy electro pop collection, suffused with the hazy nostalgic qualities of Saint Etienne, comprising soothing ambient lullabies and twinkling torch songs on a comfort blanket of electric piano and delicate beats.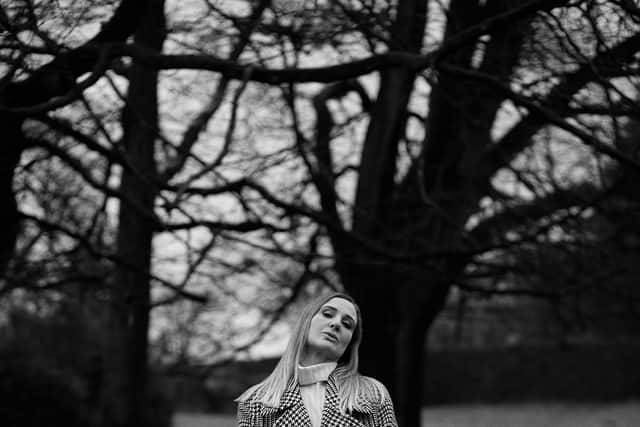 The Trials of Tenducci: A Castrato in Ireland (Linn) ****
Described by novelist Tobias Smollett as "a thing from Italy" who "looks for all the world like a man, though they say it is not," Guisto Ferdinando Tenducci, the late 18th century Sienna-born celebrity castrato, cut an unorthodox profile. During a colourful life he variously did time in debtors prison, fled as a fugitive and eloped with a 15-year-old, all while pursuing stardom as a singer in Dublin, London and Edinburgh (1768-69). This tribute album by the Irish Baroque Orchestra under Peter Whelan focuses on Tenducci's Irish connection, wrapping contemporary instrumental music around some of the vocal favourites of his repertoire, sung by Irish mezzo-soprano Tara Erraught. A fetching Dublin twang colours Gordiani's incidental music to Messink's pantomime The Island of Saints, and JC Bach's arrangement of The Braes of Ballenden. There's Mozart, there's operatic virtuosity from the pen of Arne, and other relative obscurities, too. Refreshingly novel. Ken Walton
Veronica Swift: This Bitter Earth (Mack Avenue) *****
New York-based Veronica Swift sings with powerful lyrical clarity and expression, a young soul informed by the jazz divas and interpreting the songbook with contemporary social awareness, alongside a peerlessly empathetic core trio of pianist Emmet Cohen, double-bassist Yasushi Nakamura and drummer Bryan Carter. How Lovely to Be a Woman and Rogers and Hammerstein's You've Got to Be Carefully Taught receive cracking treatment, exuberant yet knowing, with scatting aerobatics, while never was sardonic condemnation framed in such seductively lulling tones as in her short, sharp delivery of the Goffin-King number He Hit Me (And It Felt Like A Kiss). The eloquent self-questioning of the title track is poised over rich piano and strings, Gershwin's The Man I Love brims with sassy tenderness, while the album ends on a supreme moment of affirmation as choirs and spiky electric guitar join her in the Dresden Dolls' Sing. Jim Gilchrist
A message from the Editor:
Thank you for reading this article. We're more reliant on your support than ever as the shift in consumer habits brought about by coronavirus impacts our advertisers.