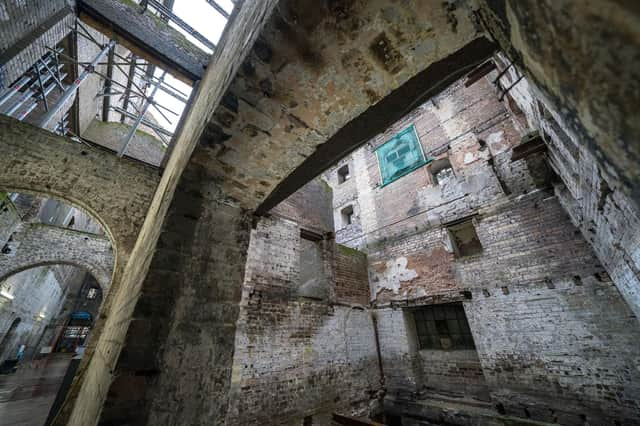 Bosses will have to go back to the drawing board over the hiring of a design team to bring back to life the architectural masterpiece, which suffered devastating damage in two fires in the space of four years.
The art school has blamed a "technical error" in the scoring system which was used in the procurement process for a team to deliver a "faithful reinstatement of the Charles Rennie Mackintosh-designed building, which dates back to 1909.
Glasgow MSP Paul Sweeney described the news over the planned £62 million tender was the latest in a long line of setbacks" for the rebuild project, which he said had been "an unmitigated disaster from the outset."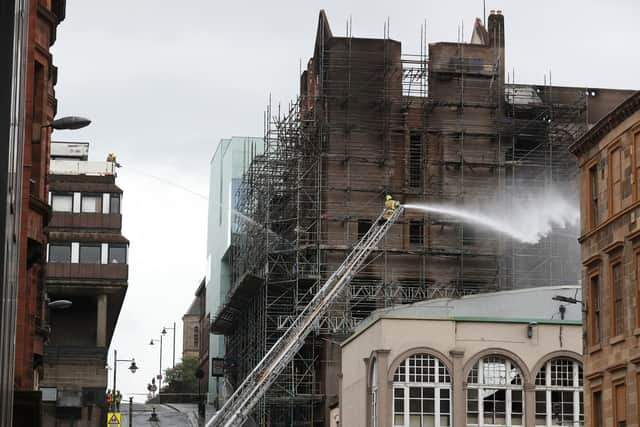 The pulling of the plug has emerged weeks after it was revealed that the project to bring the building back to life was expected to cost more than £100 million and take until 2030 to complete.
More than 5,500 tonnes of fire-damaged material have been removed ahead of the reinstatement of the A-listed building's internal structure and the installation of a temporary roof over the next few months.
However the art school insisted last month that the overall estimated costs of the project would not be disclosed until after a design team had been appointed.
The art school plans to use as much of the original fabric of the iconic building as possible for the restoration of the building, which was hit by two separate fires in 2014 and 2018.
When the procurement process was launched last March, the successful team was expected to be appointed by October.
However the latest announcement from the art school states: "The procurement exercise for the architect-led design team for the Mackintosh Building project will be closed and no appointment will be made.
"This follows the identification of a technical error in the scoring matrix used in the procurement process.
"The procurement process will now be thoroughly reviewed prior to a new invitation to tender being announced in due course.
"We wish to thank the companies who submitted tenders and hope that they will consider submitting proposals again.
"This decision will not impact on the timing or funding of advance works to the Mackintosh Building announced in January 2023.
"These include works to the internal structure and construction of a temporary roof in line with the faithful reinstatement of the building."
Mr Sweeney said: "Unfortunately this is just the latest in a long line of setbacks that have befallen the rebuild of Glasgow School of Art's Mackintosh Building, but it's not one that was entirely unforeseen.
"Unfortunately, we have now reached an inflection point where it has been left with no option but to scrap it entirely.
"The rebuild has been an unmitigated disaster from the outset and has been afforded nowhere near the level of financial support that it merits. Given the significance of the Mackintosh Building to Glasgow and Scotland's architectural heritage this should have been a national project overseen by the Scottish Government, in the same vein as the efforts to rebuild Notre Dame Cathedral."